Dunbar Defeats Lafayette in Final Home Game
Rain in the Bluegrass wasn't going to stop Dunbar or Lafayette, with both teams looking to secure a win against their cross-town rival.
The Bulldogs started off with the ball on the Generals' own 40-yard line. Dunbar pounded the ball on the first series of the game, #20 Mitchell Joseph ran for 42 yards and scored a touchdown, starting the Bulldogs off with a 7-0 lead. 
After the kickoff, the Generals fumbled the ball on the first play of the drive, and it was recovered by #20 Kamarion Robinson of Dunbar. Lafayette had no chance stopping the Bulldogs on the ground, as Quarterback Jake Smith ran it in for a 1-yard touchdown.
The Bulldogs took a commanding 14-0 lead in the first quarter. 
Lafayette was forced to punt the ball away for the 2nd time in the game, as they were pushed to a 3 and out. In the next play, Jake Smith connected with Jamarcus Robinson for a 74-yard touchdown.
After being down 21-0, the Generals were feeling committed to getting points on the board. They drove down the field and running back, George Anderson, ran it in for a 1-yard touchdown. The PAT was blocked by #17 John Law of the Bulldogs as the end of the first quarter score was 21-6.
3 plays into the 2nd quarter #4 Jamarcus Robinson rushed for a 50-yard touchdown, extending Dunbar's lead 28-6.
Halfway into the 2nd quarter, the Generals minimized the score to 28-13 after a 33-yard touchdown by Oumar Toure.
In the last minute of the half #3 Josiah Brown scored another touchdown to make the score 35-13 at the half.
During the 3rd quarter, both defenses were going back and forth, forcing both teams to continuously go 3 and out. At the end of the quarter, the Generals scored the ball once more.
The lead was 35-20 for the Bulldogs at the end of 3.
The Bulldogs began to play conservative, running the ball 17 times in the 4th quarter, only for 49 yards.
The Generals had no response for the Bulldogs as Dunbar wins the game 35-20.
The Bulldogs travel to Bryan Station High School for the last game of the season this week. 
About the Contributors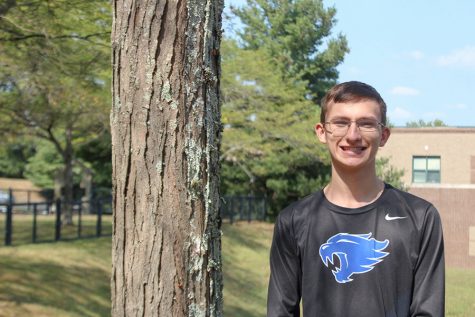 Drew Pennington, Staff Reporter
Hi, my name is Drew Pennington and I'm a senior going onto my 3rd year on staff. I got into lamplighter because of my passion of sports and began writing...