Bulldogs Take Down Eagles on Senior Night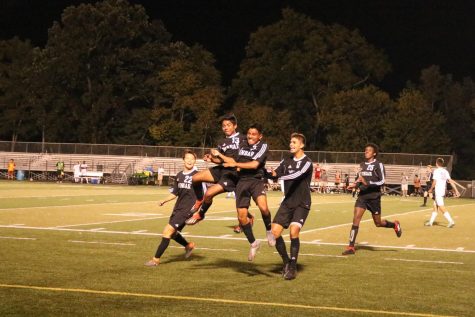 On Sept. 17th, the Dunbar Bulldogs faced the LCA Eagles for Senior Night. Because it was senior night, senior players were mentioned and walked out with their families before the start of the game. 
The game began with Dunbar attempting many shots, mainly by #17 Pablo Ortiz, all blocked by LCA. The Bulldogs gained possession of the ball but failed to score with the ball sailing high above the goal. 
Dunbar continued to have an aggressive defense, keeping LCA out of the goal. LCA also managed to keep Dunbar from scoring and attempted some goals of their own, but with no luck. 
With five minutes left in the first half, the Bulldogs made an attempt, but it was blocked. LCA then substitutes a player and receives a foul. 
This gave #14 Isacc Cano a free-kick, which ends up flying too high. Towards the end of the first half, Dunbar made a few attempts, but all are deflected. The end score of the first half is tied 0-0.
Dunbar kicked off the 2nd half and made a shot, which is stopped by LCA once again. #17
Ortiz then got a free kick above the 18-yard line. He scored making the score 1-0, 6 minutes in. 
LCA receives a goal kick after Dunbar is out of bounds. 3 minutes later, the Bulldogs managed to score another goal, made by #3 Jason O'Hara. With twenty-five minutes left, LCA makes their first goal. The score is now 2-1. 
With 7:50 left on the clock, a Dunbar scored was made by #8 Fernando Macchiavello. A minute later, #19 Adali Diaz got injured and sat out. At 3:44, both the dogs and eagles substituted players. 
Dunbar maintained possession of the ball and scored with only 1:45 left on the clock. This shot was made by #7 Clay Rains. The end score was 4-1. 
Dunbar's next game is at home against Dublin Coffman High School on Sept. 21.
About the Contributors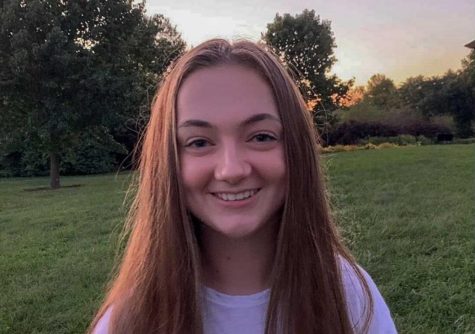 Ella Williams, Editor-in-Chief
Hi! I'm Ella Williams, a senior at Dunbar and one of the Editors-In-Chief of PLD Lamplighter. I focus on our weekly broadcast, WPLD. I have been in this...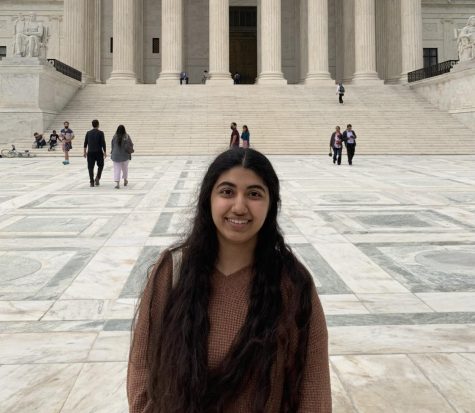 Nimi Bala, Editor-in-Chief
Hi! I'm Nimi, I'm a senior and this is my third year in Lamplighter. This year, I am one of four Editors in Chief for the program. I spent my first...