Bulldogs Defeat Generals in Tie Breaking Set
Dunbar is ranked 10th in the state with a record of 8-3 overall.
On Sept. 12, the first set was taken by storm with the players coming on strong and leading on the scoreboard. Lafayette started to claw back up running their middle hitter, but the Bulldogs kept fighting to win 25-21.
It was a tense match. In the second set, both teams battled back and forth.
Dunbar libero #3 Caroline Cole was everywhere and seemed to get every ball possible. Lafayette was mainly counting on their offense to run plays which hurt them because the Bulldog's front row was on fire hammering it right at the Generals' back row.
Dunbar took the second set 25-22.
Both teams turned up the heat for the third set. Lafayette tried to pull themselves out of a hole but Dunbar didn't let up. Lafayette's setter continued to push deep into the back corner tripping up Dunbar's defense, and the teams went back and forth carrying on impressive rallies.
As it came down to the end of the set the Generals took it 25-21.
Dunbar came back swinging for what they hoped would be the final set. Hitter #9 Ava Jackson nailed the ball down and got quite a few kills. Setter #1 Jane Durbin ran different plays and tried to trick the Generals with a tip when she could.
The rallies seemed to be never ending with impressive saves by both teams. Lafayette won 25-23 barely pulling out the fourth set.
At a tie-breaking set the referees called for team captains, and everyone geared up for a final set. #24 Eleanor Davis continued to hit very tough balls at Lafayette. The tension was high as both teams continued to dive on the floor and jump sky-high in the hope of another point.
In the end, the fifth set finished the game at 15-12.
The Bulldogs' next game is at home against Fredrick Douglass on Sep. 17.
About the Contributors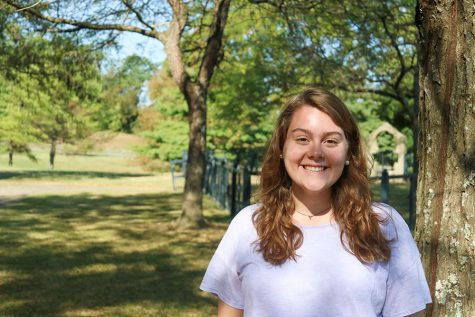 Allison Jones, Sports Broadcast Editor
I'm Allison Jones and I'm a junior at Dunbar. I am the Sports Broadcasting Editor and this is my second year on staff. For my editor position I go...