New Coaches for Dunbar Swim and Dive
Coach Cole Pleasants is handing over the reins after seven years.
Coach Cole Pleasants has been leading the Dunbar swim team to success, as the head coach, for the last seven years. However, he is handing the title to Coach Noah Richter.
Coach Richter, who is also the head coach for the Transylvania University dive team and The Lexington Country Club summer team, will be taking over this fall.
In addition to the change of head coach, there is a new assistant swim coach. Chemistry teacher, Mr. Christian Clark, will be co-leading the team. He is the former head swim coach of Tates Creek High School, and the current head coach of Lexington Country Club.
"I've known Coach Clark through the swimming world for a while and as a teacher at Dunbar, senior swimmer Kelsey Siebenthaler said.  "He started teaching here last year so it was only right that he coached here, too."
Coach Clark also has an extended background in swimming, as several of his family members are coaches as well.
Last year, the teams were senior heavy, and 17 graduated. In order to continue the success of the swim and dive team, the coaches are focused on recruiting.
"With this new staff I am confident we can recruit and retain athletes that feel confident and positive about their contribution to our team," Coach Pleasants said.
Current team members athletes are excited for the season based on the coaches' levels of experience.
"[Coach Richter] is the only coach I know of who's still an active diver," junior diver Grant Hayden said.
Other team members are excited to work with coaches beyond the classroom.
Despite two coaches being new to the team, Dunbar Swim and Dive members say they anticipate an upcoming successful year.
About the Contributors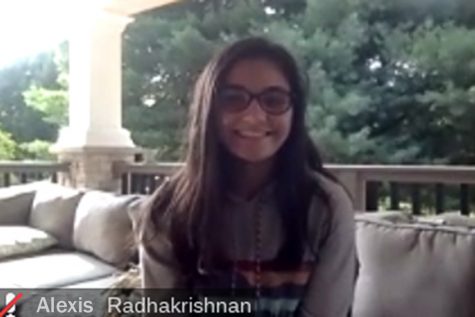 Alexis Radhakrishnan, Staff Reporter
My name is Alexis Radhakrishnan. I am a senior at Dunbar and this is my third year on the Lamplighter staff. I am excited to contribute to the program...