First Pick: RJ Barrett or Zion Williamson
Which one of the Duke Duo will be picked?
Zion Williamson is one of the best players to put on a Duke jersey. His freak-like athleticism sets up his ability to put the ball on the floor and be a playmaker. Standing at 6'7 inches and 285 pounds, Zion is able to jump an astonishing 44 inches. On the season, he's averaging 21.2, 9.4 rebounds and 2.3 assists with 2.9 blocks a game. He recently put up a career high 35 points in a lost against Syracuse, he broke the most points put up in a game by a freshman in this game.
RJ Barrett on the other hand is the opposite. As a 6'7 player from Mississauga, Canada, he is able to play 4 positions on the court. In their game against Syracuse, starting point guard, Tre Jones went down with a shoulder injury. RJ stepped up to the plate while dropping 23 points, 16 rebounds and 9 assists. Barrett has left NBA teams wondering how he can affect the court, but easily showing them what he's capable of. He's a strong driver to the basket and a reliable playmaker. He still need to improve on his outside shot and his decision making abilities as the season moves forward.
Duke has been the team to beat this season. They are 14-2 on the season after a heartbreaking loss to Syracuse at home Tuesday night. They look to come back strong against number 4 Virginia on Saturday.
As the NBA season is hitting the half-way point, teams are going to start to worry about the upcoming NBA draft. The Cleveland Cavaliers and the New York Knicks are very likely to end up with the 1st and 2nd overall picks in the upcoming draft. The question for them is who is the better fit for their franchise, RJ Barrett or Zion Williamson?
About the Contributors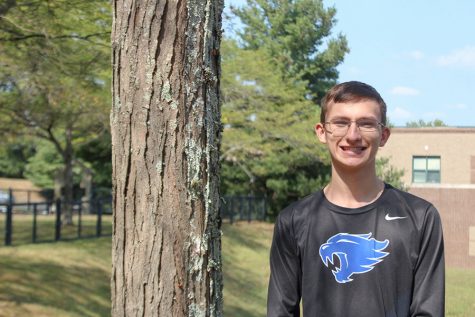 Drew Pennington, Staff Reporter
Hi, my name is Drew Pennington and I'm a senior going onto my 3rd year on staff. I got into lamplighter because of my passion of sports and began writing...