Dunbar puts up L's down against Lafayette in District Semifinal
The Bulldogs took down the top seeded Generals 69-51 in a District Semifinal matchup.
Dunbar came into this game with one mindset, to win, leading against Lafayette 15-5 after the first quarter.
To start out the second quarter, Dunbar went on a 7-0 run to run up the score to 22-7. The Generals tried to make the deficit smaller, but Dunbar ended up leading 36-18 at halftime.
At halftime, both student sections began to compete with one another, chant after chant only led to a more hype outcome for the Bulldogs.
After a high scoring third quarter, Dunbar led Lafayette 60-37.
With Dunbar starting the quarter out with shooting free throws, the fans were all getting excited for the chance to watch their team play in the District Championship. Lafayette was not able to get into a rhythm in this one, being shut down to only 49 points in this one. Senior guard Jared Gadd put on a show, scoring a team high 28 points and leading the Bulldogs to victory.
For the Bulldogs: #0 Grayson Shively, #12 Jared Gadd, #25 Rabbie Kamona, #32 Trevor Rogers, and #22 Michael Corio.
For the Generals: #2 Evan Dreux, #3 Javin Hardin, #14 Caleb True, #20 Daniel Kinley, and #34 Ray Surratt.
The Dunbar Bulldogs will take on Lexington Christian Academy Friday night in the district championship.
About the Writer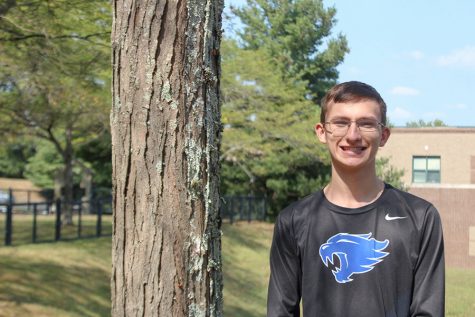 Drew Pennington, Staff Reporter
Hi, I'm Drew Pennington and this is my second year in Lamplighter. I look forward to carry on my passion throughout the year!