Dunbar Rolls Over Lafayette for Second Season Win
The first game in the Dunbar-Lafayette rivalry was played on September 28. It resulted in a Dunbar victory, with 28 points to the Generals' 24.
The first points of the game were scored by #34 Jaylen Lawson of Lafayette, who made an 87-yard run. They failed to make a point conversion, however. Lafayette gained the lead, with Dunbar 0-6.
Soon after, Lafayette gained a higher advantage after #43 TJ Robinson scored another touchdown, although they would fail to make a conversion again. Lafayette had a large advantage over the Bulldogs, 12 to 0. The first quarter would end soon after.
Near the beginning of the second quarter, #5 Isaac Armstrong made a touchdown after returning a fumble. Dunbar attempted a 1-point conversion and succeeded, and then attempted to retry for a 2-point conversion but failed, leaving the score 6-12.
Later in the second quarter, Dunbar would get another touchdown courtesy of #27 Alex Bard. Dunbar would then succeed at making a two-point conversion, and Dunbar gains the lead, 14-12.
Near the end of the second quarter, #7 Tanner Cox passes to #03 Dre Thurston for a final touchdown, then making a one-point conversion. Dunbar now has a solid lead over Lafayette, 21-12.
Shortly after the beginning of the second half, #52 Nate Thomas would make one last touchdown for the Bulldogs, leaving Dunbar with 28 points, which the Bulldogs would remain at for the rest of the game. Lafayette would attempt to regain the lead after this and fail.
As the fourth began, #14 TeAndre Newcomb made a valiant effort to secure the victory for Lafayette, with not one, but two touchdowns in this quarter. Lafayette would not succeed any point conversions, however.
The final score of the game was 28-24. This marked the second win for the Bulldogs, raising their ranking in Class 6A.
According to the KHSAA, the current record for Dunbar is 2 victories and 4 losses.
About the Contributors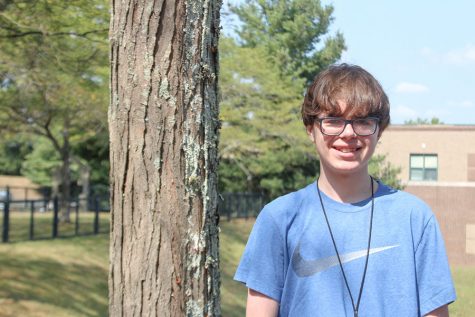 Jacob Turner, Staff Reporter
Hey, my name is Jacob and this is my second year on staff. I'm a Sophomore at Paul Laurence Dunbar High School. Writing is one of my favorite things...