PLD Girls' Soccer Crushes Lafayette
Senior Meron Roach's Hat Trick was a highlight of the Sept. 6 game.
So far this season, PLD has been off to a stellar start, winning three games in a row, all with at least a 4 point lead. In the Sept. 6 match-up against Lafayette, the Bulldogs absolutely crushed Lafayette, not letting them get far on defense, and consistently threading the ball through the defenders on offense.
Dunbar scored five points to Lafayette's zero during the game.
The first 5 minutes of the game started off pretty back-and-forth between both teams, and Lafayette got close to the goal multiple times to no avail.
Around 18 minutes in, the first goal of the game happened thanks to Dunbar senior Nicole Crawford (#43). Later, in the first half, senior Meron Roach (#15), one of Dunbar's team captains, scored her first goal of the game, with Dunbar 2-0.
Not even five minutes after, Roach scored again, and the game began to heat up.
With 4 minutes left in the first half, Roach scored once more, earning her THREE goals in one game, as well as a hat trick.
"We just wanted to be aggressive as a team and attack. Iwas happy to help my team by contributing three goals," Roach said.
The second was a bit slower than the first, however, the game did not slow down completely. Crawford scored once more around 20 minutes into the second half, making the Dunbar lead 5-0.
As the rest of the game ticked by, Dunbar's defense prevented Lafayette from making a single goal.
The end of the game resulted in a Dunbar victory, 5-0 which can be attributed to a solid defense from the team, as well as good leadership and ability from Meron Roach and good scoring from Crawford.
The Bulldogs face Bryan Station on Sept. 8.
About the Contributors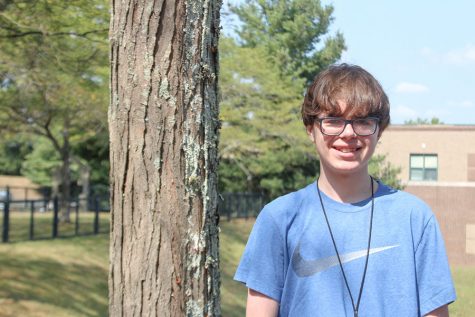 Jacob Turner, Staff Reporter
Hey, my name is Jacob and this is my second year on staff. I'm a Sophomore at Paul Laurence Dunbar High School. Writing is one of my favorite things...