Hollingsworth Breaks Lexington Boys' Basketball Scoring Record
Hollingsworth, a finalist for Mr. Basketball, has changed Dunbar basketball for the better.
Four years ago, a freshman from Leestown Middle School joined Dunbar's varsity basketball team, and he has only missed one game in those four years. He led his team to a state championship as a junior, won the state tournament MVP, broke the Dunbar scoring record, and signed to a Western Kentucky to continue his basketball career. Senior Taveion Hollingsworth's most recent accomplishment has put his name at the top of all boys' basketball players in Lexington history; he broke the record for most points in a career as he put up 42 against West Jessamine, pushing his total to 2,422.
He topped Bryan Station legend Mike Allen's record of 2409 off a jump shot that was familiar to the entire city. Hollingsworth has been the "go to" guy for Dunbar. The Dog Pound loves him, coaches change their defensive strategy for him, players don't want to guard him, and he has been featured on the news time and time again.
But according to Hollingsworth, of the hundreds of people who come to the games, the most important fans are his family. His mother Kathy Sweatt can be seen at games wearing a shirt with "TAVEION'S MOM" on the back. Taveion's little brothers, Kasaun and Jaden, are also at most games. He said that his brothers have motivated and pushed him to become a successful basketball player. Another person who motivates him, and who pushes him to be a better player, is Coach Scott Chalk, who has coached Hollingsworth for four years.
Coming into the season, Hollingsworth was listed by many websites as the number one player in Kentucky, and he has helped lead Dunbar to a 21-7. Boys' basketball heads into playoff basketball mode as the district tournament kicks off this week, and Hollingsworth said that he plans to take his team on another trip to Rupp.
About the Contributors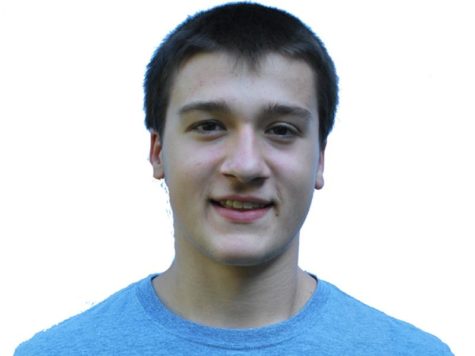 Mike Rosen, Staff Reporter
Mike is a senior in high school. He enjoys spending his time lifting and his favorite protein powder flavor is cookies and cream. Instagram- @mrosen5 Twitter-...