PLD Varsity Football Scrimmage
Last Friday Night PLD's Football team had a 3 team scrimmage, meaning one team would have its offence on the field while another team has its defense. Then, after about 10 plays, the defense team replaces the offence team. Neither team kept a running clock or kept score. They score by the number of both offensive and defensive plays.
Within the first 10 plays, Dunbar went four and out (There were no punts). Following the four and out, Dunbar senior running back Jay Coleman ran 50 yards for the first touchdown of the night. Dunbar had a couple runs to get to the 14 yard line. Dunbar freshman running back Nate Gray ran a 14 yard Touchdown, the second for Dunbar.
Fans got their first peak at Dunbar's new defense. Their defense is still a work in progress with only one senior starting, our defense is very young. Oldham County, the first 2 pays of their 10 play series, was a 17 and a 27 yard pass.
Although Dunbar is a young team, we have speed and power. One of the better players, Derante Sanders, made a bone rattling hit that could be felt throughout the entire stadium. Oldham had a couple more runs and passes. He ended up scoring their first Touchdown of the scrimmage.
Dunbar's finally adding some passing game to add to their threat. Junior quarter back Kendall Roberts threw a 28 yard touchdown pass to junior wide receiver Maurice Carter coming out of their second break. Since the team gets 10 plays regardless, Dunbar went back on offence. Junior running back Jefferson Harkless had a 22 yard run to get in scoring range. A couple plays later, Harkless again, ran 12 yards but fumbled to end the 10 play. With Dunbar back on defense, they shut Estill County out. They held them to about 21 yards and a fumble in their 10 plays. Tyron Harris and Q. Dixon, both junior linebackers, helped with that defensive effort with both of them getting huge tackles in the back field.
Once Dunbar was back on offense, Coleman was on fire. Five yard runs, ten yard runs, he even had a twenty yard run all in the same ten series. Capping off that amazing drive with an eleven yard Touchdown. Trey Penny also had a twenty seven yard run.
After another break, Oldham County was penalized for having twelve men on the field. Following that penalty, Coleman scored again, a thirty yard run.
The talk around the school seems to be Dunbar Football, a lot of students don't seem to be motivating the team, "How are they going to come back from losing all their seniors? Layette is going to kill Dunbar!" Dunbar Football might be young, small, and very inexperienced. But we have a lot of speed, great coaches, and great players.
About the Contributors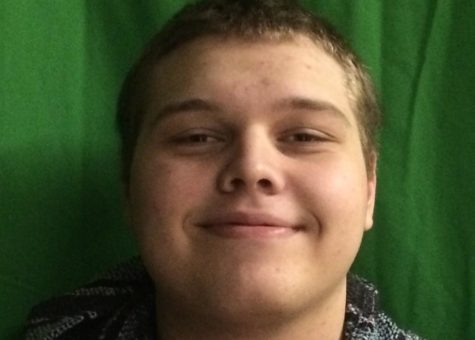 Keaton Allen, Assistant Radio Editor