Students March Across the Nation For Safer Schools
On March 24, students across the country marched for their lives in order to push legislators to take action against the violence that is occurring in schools across the nation. Marches were held in Washington D.C. and locally.
The day after the mass shooting in Parkland, Florida, Chelsey Morgeson received a message from a former classmate asking if she wanted to organize an activism event. She started a Facebook group and the next day, BGAA and Moms Demand Action created a placeholder event for the same cause. They joined forces and brought Fayette County students on board to plan March for Our Lives Lexington.
"It's been amazing working with people from different organizations as well as local students. There are people involved with organizing this march from multiple generations, which of course comes with its own challenges, but it's been great seeing everyone come together for this cause and I've met a ton of wonderful people because of it," Morgeson said.
Morgeson and her group received a grant to obtain permits, a sound system and advertising supplies. For six weeks, they held logistical meetings, designed shirts and buttons, made posters  and wrote speeches.
On Saturday, people across the city gathered outside the Lexington Courthouse where Fayette County students shared songs, poems and speeches regarding gun violence and fear. The group then marched through downtown Lexington.
Junior Radhika Sharma was one of the Dunbar students who organized the rally and took part in the opening speech.
"We wanted to assert that these occurrences have to stop and we need a multifaceted approach to solving this multidimensional issue. Treating it as black and white, or rather as red and blue, will not allow us to make progress and to treat the gun issue that it is," Sharma said.
The march in Lexington was one of some 800 that took place across the nation. Several Dunbar students united with an estimated 800,000 others at the March for Our Lives in Washington D.C.
Sophomore Nasim Mohammadzadeh said, "I personally attended the march because I shouldn't be afraid to attend school. I should have to worry about my education, not about my life… It is time that politicians listen to the students and realize that their future generations are dying to their lackluster policies."
"
I shouldn't be afraid to attend school. I should have to worry about my education, not about my life… It is time that politicians listen to the students and realize that their future generations are dying to their lackluster policies."
— Sophomore Nasim Mohammadzadeh
Speakers included celebrities like Miley Cyrus and Lin-Manuel Miranda, as well as a number of students who have been personally affected by gun violence, including several Parkland survivors.
"It was the most moving and powerful experience I've ever had," senior Anna Susini said. "It his me afterward that the majority of the speakers were our age or even younger… I was so inspired by their action and their perseverance. Some of the speakers were only eleven years old and spoke of issues with more eloquence and understanding than most politicians."
Both Susini and Mohammadzadeh cited Marjory Stoneman Douglas senior Emma Gonzalez as their favorite speaker. After reading the names of Parkland students who were killed, she stood in silence for six minutes and 20 seconds, the amount of time it took Nicholas Cruz to take the lives of 17 of her classmates.
"You could see it on her face that every moment of that speech was spent remembering that day and the people she lost. When she was silent, almost the entire audience was quiet too. I was surrounded by over 800,000 people and almost no one said a word," Susini said.
Though the event is over, the group that planned March for Our Lives Lexington has no intention of resting. According to Morgeson, there are no "set action items in place yet." However, the leftover money from the grant will go towards student-led efforts against gun violence.
"We will not sit down now that the march is over. It was only the beginning to the movement that this generation is leading… Whatever [our next step] may be, it's only going to elevate from here. That will be from two realms: not only are we addressing gun violence, but we also are witnessing our generation proving that not only are we the future, but we are the present as well," Sharma said.
"I want action. Many say that the march was the climax of this movement. I believe that it is just the start. With the march, children such as myself are inspired to go talk to our legislators, to go cause change in gun policy… [School shootings] are not going to disappear if we sit idly by," Mohammadzadeh said.
About the Contributors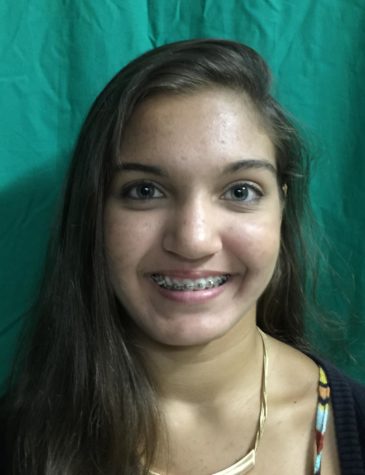 Julia Radhakrishnan, Staff Reporter
My name is Julia Radhakrishnan and I am a sophomore in MSTC. This is my first year on the Lamplighter and I am very excited to be part of such a talented...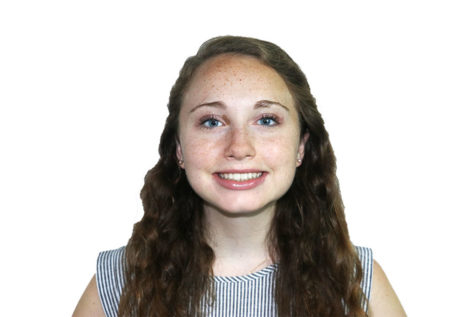 Remy Milburn, Photography Editor
Remy loves photography, coffee, and Ed Sheeran. #livelovelamplighter