Adding Weapons Will Not Reduce Violence
You want to help prevent gun violence on campuses? Give us more access to mental health resources. Give us more opportunities to form positive relationships with our teachers. Give us a chance.
Since the lives of 17 students and faculty were taken at Marjory Stoneman Douglas High School in Parkland, Florida, people have been calling for a change. Teenagers, in particular, have taken a stand and are pleading with legislators to create stricter gun laws. However, leaders are considering adding more weapons to the school atmosphere.
Though President Trump has proposed greater gun control through limiting sales to the mentally ill and young people, according to the Trumpet, that seems to be the furthest thing from lawmakers' minds. The Florida Senate voted not to ban assault rifles, though students from Parkland have been begging them to. Instead, they have increased the necessary age to buy one to 21 and banned bump stocks, which can be used to increase the speed of fire to turn a semi-automatic gun into a fully automatic one.
It also approved a bill that would arm teachers, just as the Pike County School Board in eastern Kentucky did last week. Pike County is located just hours away from Marshall County High School where two students were recently killed. To propose the addition of guns to areas so recently affected by such tragedies seems insensitive and counterproductive.
The idea that legislators would sooner arm teachers than limit gun sales is very concerning. Not only would the plan to arm Florida teachers costs approximately $67 million, it also essentially disregards the fact that many public schools already have School Resource Officers (SRO) in place for this very reason.
"
As students, we can say that having a teacher with a concealed weapon would not make us more comfortable. "
According to the Washington Post, "The sheriff's deputy was armed and in uniform, standing outside the Florida school where a gunman was methodically killing students." The 54-year old deputy had served in the Broward County Sheriff's office since 1985. If an established sheriff with over 30 years of experience could not stop the shooter, it is doubtful that a teacher with minimal capabilities with a firearm would be able to do so.
Kentucky is one of seven states considering laws that would make it easier for districts to allow guns on school grounds, according to the Education Commission of the States.
Pike County Schools will work with the local sheriff's department to allow its teachers to carry concealed weapons throughout the day. The idea is that teachers will be able to use a gun to protect students in the case of an attacker. Yet, as students, we can say that having a teacher with a concealed weapon would not make us more comfortable. Our problem is that there are too many people bringing guns to school. The solution to having too many guns cannot be allowing even more guns.
Detective Eddie Crum of the Pike County Sheriff's Office said "I think [allowing teachers to carry guns] is a good idea if it's done right," according to the Herald-Leader. That's a big 'if'.
A national safety expert, William Modzeleski, told state lawmakers that there's "no way" teachers should be armed at schools. Jon Akers, Executive Director for the Kentucky Center for School Safety, agreed with Modzeleski about arming teachers. Both spoke at a joint meeting of the House and Senate Education Committee on school safety.
With a weapon as devastating as a gun, the chances of something going wrong are too high. Accidents happen, and should this trend become the national norm, it is all too possible that someone will abuse this power.
Republican State Senator Steve West proposed a bill that he said "isn't going to stop all school shootings, but he hopes it'll help." Senate Bill 103 proposes public school boards and private schools would be able to tap teachers or staff to be school marshals. These marshals would then get concealed carry permits to carry a gun on campus.
"The more guns in schools you have the more risk you have," said Wayne Young, executive director of the Kentucky Association of School Administrators. "It's not necessarily a step forward to have untrained, nonprofessional individuals in a school with a weapon."
In 1999, 15 people were killed in the Columbine shooting. In 2007, 32 lost their lives at Virginia Tech. In 2012, 27 were killed at Sandy Hook Elementary School, 20 of them young children. In the three years following the Sandy Hook shooting, Congress passed one piece of gun control legislation: to renew a ban on plastic firearms.
How many times do we need to make the same mistakes before we try something different? How many people have to be shot and killed before we say "Hey, maybe it's time to make it harder for people to buy guns"?
As students, we do not support any legislation that brings more guns on school campuses. Enough is enough. Instead, we agree with House Bill 604, filed by Rep. Will Coursey, that would put more counselors and mental health professionals in schools with 1,500 students or more and give certain students additional mental health services.
You want to help prevent gun violence on campuses? Give us more access to mental health resources. Give us more opportunities to form positive relationships with our teachers. Give us a chance.
Donate to Lamplighter Media Productions
Your donation will support the student journalists of Paul Laurence Dunbar High School by helping us cover our annual website hosting costs. All donations go directly to School Newspapers Online (SNO) to cover our fees.
About the Contributors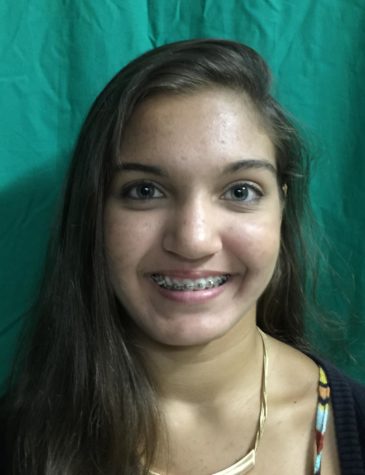 Julia Radhakrishnan, Staff Reporter
My name is Julia Radhakrishnan and I am a sophomore in MSTC. This is my first year on the Lamplighter and I am very excited to be part of such a talented...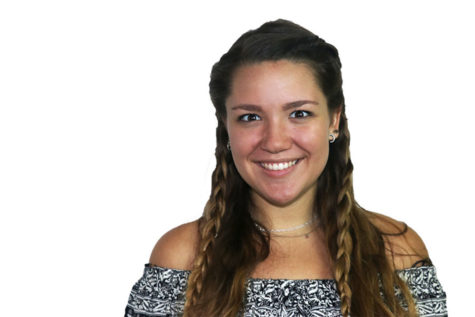 Abigail Hendren, Editor-in-Chief
Abigail is a Senior at Dunbar who serves as the WPLD Lamplighter Editor-in-Chief, Yearbook Editor, and Senior class Historian-- but she mostly just cares...