Dunbar Students March for Their Lives
Earlier this morning, Dunbar students took part in the March for Our Lives protest in which they left class and reported to the gym for 17 minutes to protest congressional inaction in the aftermath of recent school shootings. The protest was supported and attended by school administration and faculty members.
On March 14, schools and other organizations around the nation participated in the March for our Lives walkout to protest congressional inaction on issues of violence, particularly in schools.
Dunbar's walkout was held in the gym and organized by junior Abigail Wheatley. The event was livestreamed by WLEX 18 news.
The protest began with a speech explaining the purpose of the walkout.
"We want Congress to pay attention. We want more than thoughts and prayers. We want action. The inaction of individuals in positions of power has put us in danger. It's time for us to pressure to make things better, before they get worse," said Wheatley. "This is not about one person's voice. It's about all of our voices together… You're here because, like me, you care. You are here to say 'Enough. Do something. Never again.'"
Following the introduction, junior Pearl Robinson read the names of students and teachers who were killed in 2018 in the Marshall County, Parkland, and Birmingham shootings.
Sophomore Jaycee Castro requested a moment of silence for those students, and then she read an original poem titled "I Know What Terror is" which criticized  lawmakers who "would rather see dead children than change legislation."
The students then turned towards the screen to watch a video produced by PLD Lamplighter editor, Rohan Palla, hosting student testimonials centered around the question "What If?" and implored lawmakers to "Do something."
As students, teachers and administrators alike prepared to return to their classes, students chanted "Stop the violence. Stop the violence. Kentucky students won't be silenced."
Overall, students found the event to be successful.
"I thought it was very good, very moving, and I'm proud that our school and district allowed it," said sophomore Mason Curtis. "It wasn't polarized by any political agenda."
Wheatley said that the message for the event was simply for Congress–both Republicans and Democrats–to do something.
"I decided to organize because I wanted to speak up for those that didn't want to or couldn't. It was an interesting experience that was difficult at some points, but we made it happen."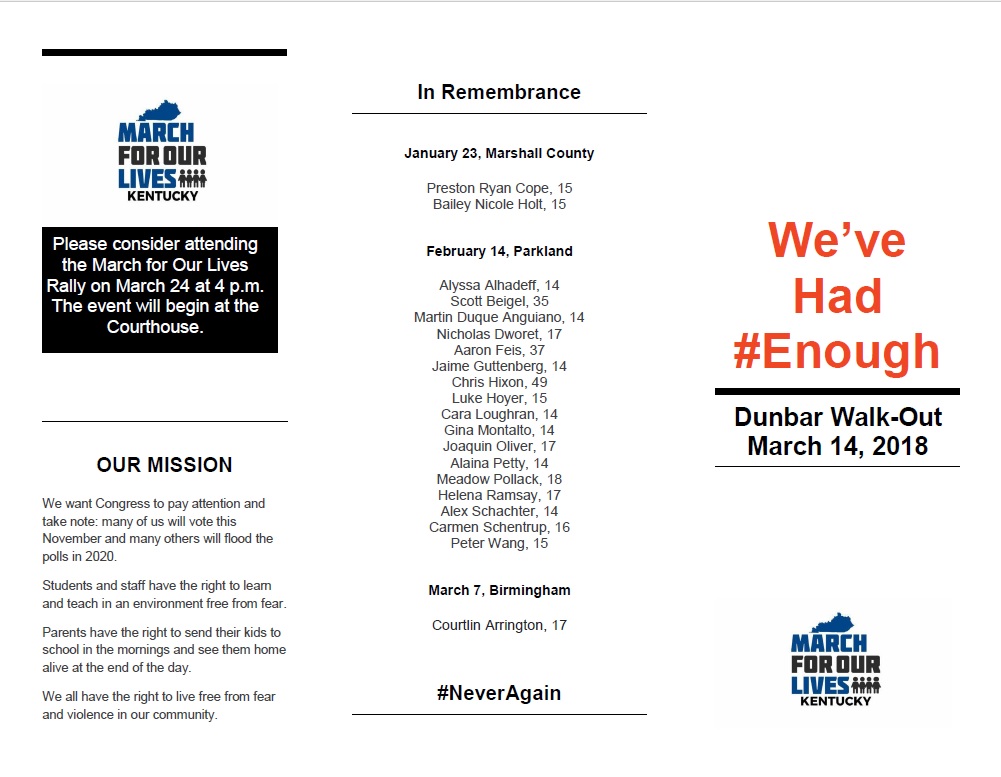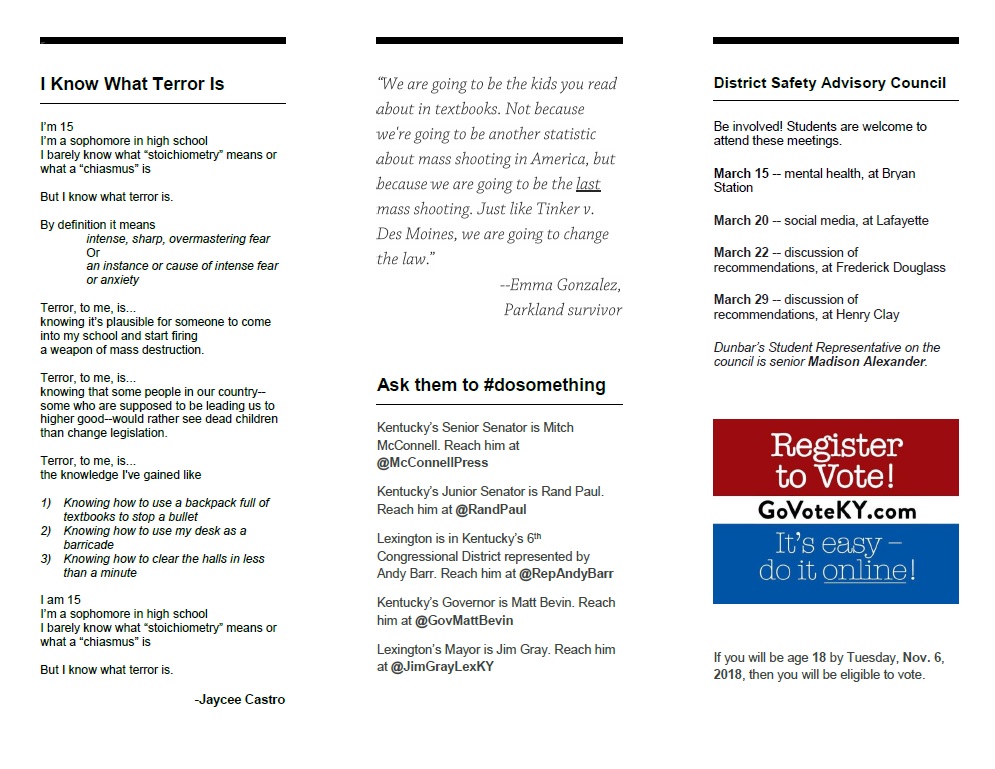 About the Contributors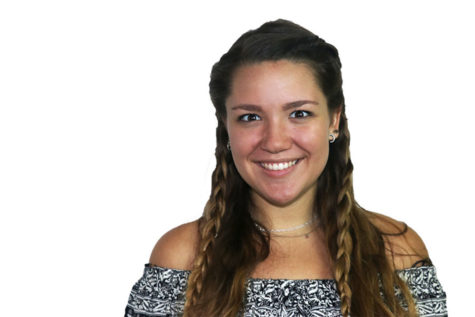 Abigail Hendren, Editor-in-Chief
Abigail is a Senior at Dunbar who serves as the WPLD Lamplighter Editor-in-Chief, Yearbook Editor, and Senior class Historian-- but she mostly just cares...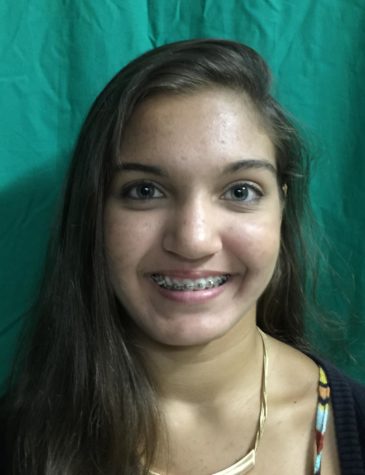 Julia Radhakrishnan, Staff Reporter
My name is Julia Radhakrishnan and I am a sophomore in MSTC. This is my first year on the Lamplighter and I am very excited to be part of such a talented...