French Club Celebrates Mardi Gras at Dunbar
Bright masks, piles of beads, delicious food, and jazz music from the bayou…it must be time for Mardi Gras.
At Dunbar, the French Club, sponsored by Mrs. Jennifer McNely, celebrated with food, music, and festivities on Feb. 27.
According to Mrs. McNely, after about a month of planning the French Club "laissez les bon temps roulez." They celebrated Lundi Gras, as opposed to the traditional Mardi Gras.
At the French Club celebration, officers passed out masks and markers. The students were able to socialize and listen to French music while decorating their masks for the event. Vicki Deng said, "My favorite part was decorating the mask…I even got to wear it afterwards!"
After the Mardi Gras-themed crafts, traditional Creole dishes were brought in and sampled by the French Club members. These dishes included Black Beans and Rice, Jambalaya, Spanish Rice, and a King Cake. The cake was purchased from Gumbo Ya Ya, but the officers had to "get creative" with the other dishes, buying Cajun meal sets from the store and making them at home.
The French Club members have the opportunity to learn a bit about French-speaking culture each meeting, and this time was no different. Vicki Deng said, "I knew King Cake was served on Mardi Gras, but I didn't know why it was called that. There is a small plastic baby hidden in the cake, and whoever finds the baby in their slice gets to be king for a day!"
To conclude the meeting, French Club officers Krista Manche and Rachel Seevers led the students to the staircase where they simulated the Louisiana-style Mardi Gras parade by throwing beads to the members below.
The French Club meets "about once a month," says Krista Manche, French Club officer. Other officers include Rachel Seevers, Olivia Geveden, and Radhika Sharma, all of whom meet with Mrs. McNely to plan the club meetings.
There are no qualifications, but attendance and participation are mandatory to receive recognition for being in the club. "When you're a member it's fun to sit back and enjoy what the officers plan," Seevers said, "but what makes me really happy is seeing those members enjoy all the work we put into the club this year."
About the Contributors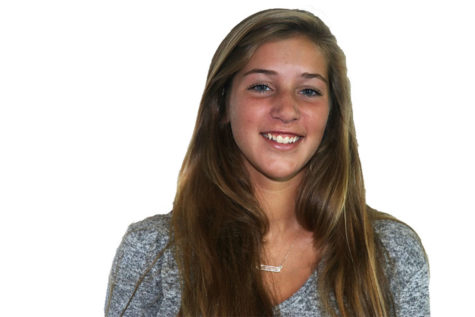 Cristina Thorson, Broadcast Editor
Cristina is a Dunbar cheerleader who enjoys reading and writing in her spare time.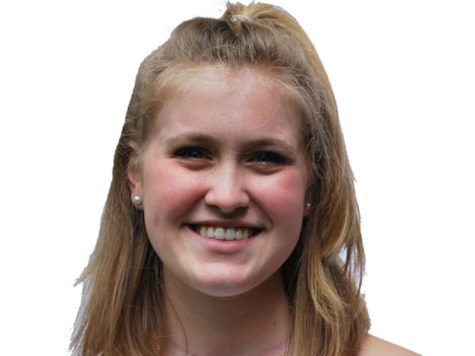 Courtney Brewer, Social Media Editor
Courtney is a senior and the social media editor at Lamplighter. She loves writing, fashion, the SEC, and French bulldogs. "Don't dream it, be it."...