Dunbar Clubs Providing Gifts to UK Children's Hospital
A Variety of Clubs and Organizations Combine Efforts to Give Gifts to Children Every Year. This Year's Deadline for Donations is Dec. 9.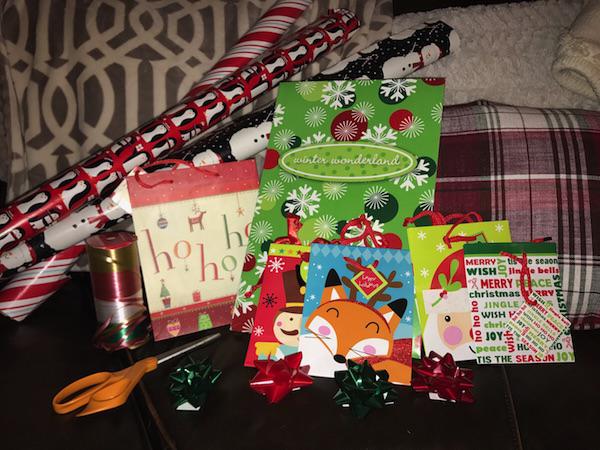 Every December for the past nine years, a variety of Dunbar clubs and organizations work together to provide gifts for children at the University of Kentucky Children's Hospital. This combined effort is call "Dunbar Doing for Others."
"[DDFO] started several years ago," said Mrs. Kim Overstreet, who advises PLD's Student Technology Leadership Program. "After a student who was involved in STLP passed away, Mr. Jim Adams wanted to do something to give back to the community to kind of brighten the spirit of kids who were at UK Children's Hospital," she said.
The student, Jesse Higginbotham, was killed in a car wreck on his way to school on April 19, 2007. Higginbotham, who was a beloved student involved in many clubs including PLD Lamplighter, inspired many of his peers and teachers through his activities and overall demeanor.
"When Jesse passed away, many of us spent time at the hospital and saw the need for cheer and hope there," said PLD Lamplighter adviser, Mrs. Wendy Turner, who also had Higginbotham as a student.
Since then, every year, STLP leads DDFO, reaching out to clubs to encourage the student body community to donate gifts.
"We collect presents for kids birth through 18, and we do the collection here at Dunbar, and then we take [the gifts] to UK and deliver them to the kids who are there, and also to  any siblings who are there," said Mrs. Overstreet.
She said that every present is used, even if all of the children have already received a gift. Whatever presents we have leftover are unwrapped and left with the Child Life Directors so they then give them out over the course of the year.
The gifts are given to "kids who have their last chemo treatment, or their first chemo treatment, or are in the hospital on their birthday, or some other kind of event," she said.
Dunbar's chapter of National Honor Society, sponsored by English teacher, Mr. Eddie Mullins, encourages participation through their leadership team.
"We decided to turn the collection of donations into a competition–each officer was assigned a team of NHS members, and the team with the highest percentage of member participation wins," said senior officer Meilin Scanish.
"The point, of course, is not really so much who wins the competition, but simply to promote charitable activities during the holiday season," she added.
Gifts can be donated by any student, however, whether or not they belong to a club. According to Mrs. Overstreet, anyone–students, parents, or faculty can drop off unwrapped gifts in the administrative office through Dec. 9.
On Dec. 9 a gift wrapping session will be held after school in the library so that the presents can be delivered on Dec. 14.