The Final Milestones: Prom and Graduation
Most high school students envision how memorable their prom and graduation will be, and this year is no exception. But many seniors still don't know what to expect.
On May 13, Governor Andy Beshear announced that the statewide mandate would mostly be halted by June 11.
Many were relieved at a renewed sense of normalcy, but not all aspects of the mandate will be removed. For instance, the Executive Order  states in part: "Any person in a K-12 educational, pre-school, daycare, or other childcare settings including any student, employee, staff member or visitor, shall wear a face covering."
This means that some, but not all, of the requirements for the final two milestone moments for 2021 seniors have been relaxed.
Here is what these events will look like this month:
Prom
Prom will take place from 8-11 p.m. on May 22 on Dunbar's campus. Initially, guests were going to have to do temperature checks and wear masks. However, this has recently changed.
In a communication sent to parents on May 14, Principal Rains said "In line with the Governor's recommendation about masks at outdoor events with fewer than 1,000 people in attendance, Fayette County Public Schools strongly recommends, but will not require, students to wear masks at the outdoor prom."
The letter to parents added current guidance from the Centers for Disease Control also recommends mask usage while outdoors for non-vaccinated individuals and for fully vaccinated individuals in "crowded settings and venues like a live performance, parade, or sports event."
Prom is traditionally for both juniors and seniors. According to Dunbar's website, this year only seniors can buy tickets, although they can bring a guest. 
The theme for this year's Prom is Masquerade Ball. 
Graduation
Dunbar's graduation will be at 6 p.m. on May 20 at Rupp Arena (430 W Vine St, Lexington, KY 40507).
Even though the number of attendees has been limited to four guest tickets per graduate, there will still be a large number of students and family members attending the ceremony at Rupp Arena. 
In a parent communication sent to parents on May 14, Principal Rains said that ushers at Rupp Arena will monitor seating to ensure proper social distancing.
Even though restrictions for face coverings Face masks are likely going to be required on May 20 because the state mask mandate does not officially end until June 11.
On May 17, seniors will participate in graduation practice from 8:30-10:30 a.m. in the PLD gym. Every graduating senior will receive four paper tickets after practice. All guests are required to have a paper ticket to enter Rupp Arena.
The program will be live-streamed for those unable to attend.
About the Contributors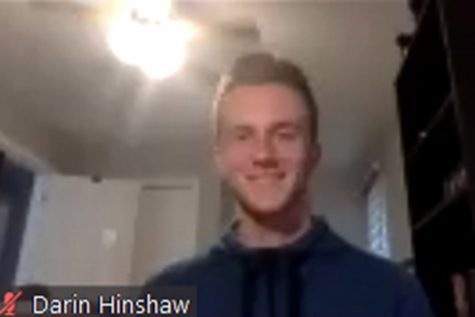 Darin Hinshaw, Staff Reporter
I am a senior at Dunbar, and this is my first year as a staff reporter. I'm excited to be part of journalism at Dunbar and get to discuss ideas, thoughts,...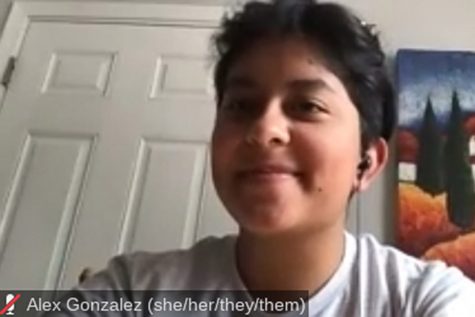 Alex Gonzalez, Online Editor/Webmaster
My name is Alex Gonzalez, I'm the Online/Tech Editor and Webmaster here at Lamplighter Media Productions, and this is my second year doing Lamplighter....