It Just Won't Be The Same
As students prepare for a virtual start to the fall semester, many realize what they once took for granted.
For many students, school is not just a place. School means safety, opportunity, food, friendship, and connection. It is not simply a building full of classrooms. Instead, it's an atmosphere that encourages growth, not only in learning but in overall well-being. 
On July 23, the Fayette County Public Schools board voted to start the 2020-21 school year with Non-Traditional Instruction (NTI), keeping student and staff safety a top priority.
The district has announced that it will provide a Chromebook and internet hotspot access to all students who need them, but developing a school-like atmosphere online requires more than a computer and a wifi connection.
"I am working towards connecting my lessons to everyday experiences and challenges that my students may face, as well as ensuring my students have an open line of communication," Family and Consumer Sciences teacher Ms. Katherine Blackard said.
"I work hard to get to know my students when we are face-to-face," she said, "so I will be doing more while we are virtual to ensure students feel a place of respect, belonging, and comfort no matter how we interact." 
Communication and understanding are important to keep in mind as school resumes in August. 
"School means being able to receive an education in a friendly environment with teachers that are actually willing to help. I believe we will be able to keep this idea of school online by teachers creating availability to help groups of students one on one," rising junior Emily Marshall said.
Students are quickly realizing how much they took in-person education for granted. 
"The thing I miss most about in-person school is being able to work in groups and share varying opinions," Marshall said. "Something that I believe will be most important for students to remember going into this school year is to remain calm, and realize that this style of learning is new to everyone."
As Fayette County's school year starts in just over two weeks, many students are worried about what this year's NTI experience will be like. 
Last semester's NTI had a rough start for many, as both students and teachers didn't know what to expect.
"Although a lot of teachers were doing their best, NTI wasn't ready. Going back, I am worried about how students will learn new content," rising senior Jason Lee said.
"School has many different ways to look at it. Before this pandemic, I mostly saw it as a boring occupation," Lee said. "Now I see [school] was a place to socialize and learn new life skills."
Although starting the school year virtually was the safest option, it was upsetting to many students. Despite the downsides, students are trying to stay positive about the return to NTI.
"I look forward to completing class work at my own pace," rising junior Noor Eqal said.
As students start back this year, much is uncertain, but one thing is for sure: students are yearning for the old school atmosphere, and teachers are working to provide that in a new virtual setting. 
About the Contributors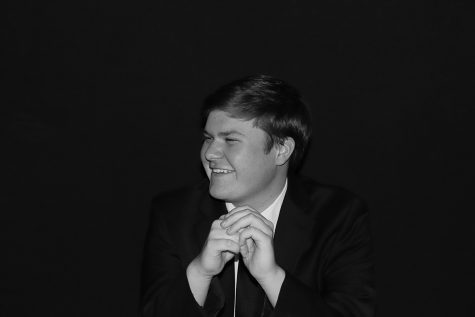 Logan Justice, Editor-in-Chief
Hi, my name is Logan Justice and this year one of the four Editors-in-Chief. This is my third year being part of PLD Lamplighter and I am a senior. I have...