7 Days of National Holidays
The week of March 9th celebrates various national days.
There are several national holidays to be celebrated during the week of March 9th. Although most national holidays have a significant meaning and purpose, some exist purely for the fun of it.  The color pink, tacos or Star Wars– you name it and there's probably a national day for it.  Anything can be a National Holiday, all you have to do is have an idea.
 Let's take a look at the national holidays happening this week:
March 9
National Barbie Day: Celebrate an iconic toy that premiered on this day in 1959.

National Nap Day: This is the day after Daylight Savings to account for the change in waking and sleeping hours as clocks "spring forward."

National Meatball Day: Restaurants across the country are celebrating by offering deals and discounts on meatball dishes.
March 10
National Mario Kart Day: An annual celebration of the entire Mario franchise

National Pack Your Lunch Day: Encourages everyone across the country to take their lunch to work and/or school.
March 11
National Johnny Appleseed Day: Celebrates American urban legend, Johnny Appleseed.

National Promposal Day: The day for high school students across America to craft their unique invitation and ask their dates out to prom.

National Oatmeal Nut Waffles  Day:  Take this day as an opportunity to try something new!
March 12
National Girl Scout Day: Commemorates the anniversary of the first Girl Scout meeting

.

National Plant a Flower Day: Each year this day is dedicated to the planting of flowers when most people are looking forward to the spring season.
March 13
National K-9 Day: The day when all military dogs should be commemorated.

National Open An Umbrella Indoors Day: There is an old superstition that says that if you open an umbrella indoors you'll get seven years of bad luck. This day is the day to break the superstition.
About the Contributors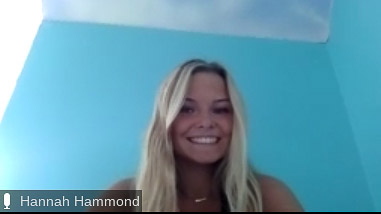 Hannah Hammond, Human Resources Manager
My name is Hannah, I am a senior at Dunbar this year, and this is my third year being on staff with Lamplighter. Last year I was on the editorial board...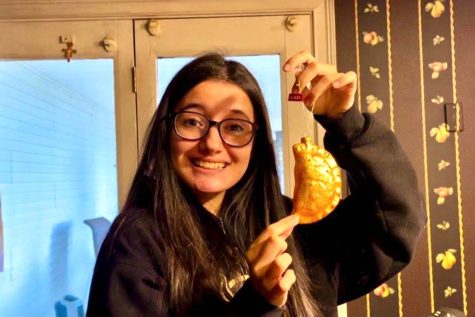 Victoria Bravo, Editor-in-Chief
Hi there! My name is Victoria Bravo, I am an Editor-in-Chief, I love hiking, and I hate ham. I oversee our writing department and I supervise all articles...