A Teacher's Influence Changes Lives
Teacher Appreciation Week is May 6-10.
Teachers are a big part of students' lives. They guide students towards a successful future. For 13 years (K-12), we spend hours upon hours with our teachers. They become like our parents sometimes, and they influence us and help shape who we become. 
At Dunbar, we have some pretty great teachers. Teachers are judged regularly by their students, but how do they determine what makes a good teacher?  The following are the five qualities students appreciate the most at Dunbar.
Helpful
A good teacher not only has to be able to teach well, obviously, as well as being able to support students who don't understand a concept. Not only do they need to help, but they need to do so willingly, not reluctantly.
My favorite teachers are the ones who will sit with me when I don't understand something. Even when they have to stay after in order to help me, they are willing to do whatever it takes to push me further as a student.
"Some of my favorite teachers are the ones who are genuinely dedicated to helping me learn like Mrs. Wendy Turner," senior Omar Hassan said.
Caring
A good teacher has to care about their students as individuals. I have found that some of my favorite teachers are the ones that ask about my personal life or my extracurricular activities. They are genuinely interested in me as a person as well as a student and wish the best for me in the future.
Teachers who notice when a student is struggling or has had a bad day and is willing to talk with them about it are the kinds of teachers I want to have. No matter how qualified that teacher is, if they don't care about their students, they aren't doing their job.
"I love the teachers at Dunbar who care about my extracurricular activities and how I'm feeling like Mr. Chet Jenkins. They make school feel a little more like home," senior CeCe Balog said.  
Patient
I have encountered teachers who are impatient with me and it really makes me feel like a burden in their lives. Being a good teacher means having patience with students who are struggling with content and are willing to help them.
Teachers who aren't willing to help students understand what they're learning, make students not want to come back and ask for help. After all, patience is a virtue. 
"Patient teachers make me more eager to learn. One patient teacher that I have, Mrs. Mary Moore, is always patient with her students and I never feel embarrassed to ask a question or for help," sophomore Hannah Hammond said.
Creative
Teachers who create new ways to learn are among the most helpful. Every student is different and all students learn best in a different way. When teachers utilize different types of examples or switch up the learning style, students learn best. My favorite teachers are the ones who challenge me to learn in a new way.
"Mr. Peter Knapp has always been creative in his teaching style. If one person doesn't understand something, he figures out a new way to describe it so that everyone can comprehend the material and that's why he's one of the best teachers I've had," junior Teagan Garrison said.
Dedicated
A good teacher has to be devoted to their job. Teachers live busy lives, taking care of the family at home as well as grading papers and making lesson plans. Teachers who balance every aspect of their lives prove their dedication to their job and prove that they really care about their students.
Sophomore Alexis Radhakrishnan says that one of her favorite teachers is Mr. Zack Wooten.
"He would always be in his room before school as well as after school and was always available to help with whatever you needed," she said.
About the Contributors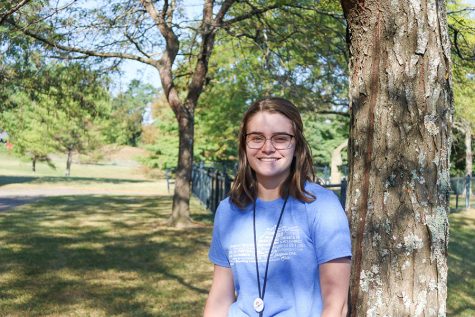 Kennedy Gayheart, Editor-in-Chief
My name is Kennedy Gayheart and I am one of the Editor-in-Chiefs for the 2019-2020 school year. I work closely with our weekly broadcast, WPLD. Last year,...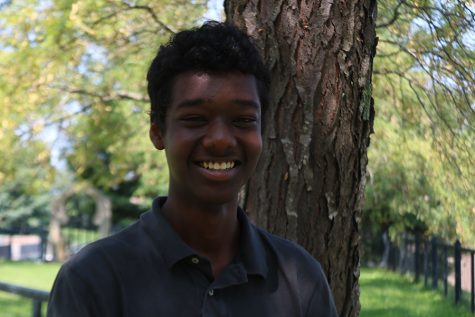 Omar Hassan, Broadcast Editor
I was addicted to hokey pokey but I turned myself around. That's what it's all about.