Take a Spin on These Rental Bikes
Spin launched 500 bikes in Lexington in the summer of 2018.
Riders can find Spin Bikes in parking lots, around downtown, in local parks and even in some neighborhoods, but not everyone knows about this program or how to use it.
What is a Spin Bike?
A company called Spin developed a program for citizens of Lexington to rent orange bikes that anyone can pickup in one location and drop off in another. The initiative was created to provide an alternative method of transportation for getting around the city.
"I've seen them on campuses because I work part-time at UK," physical education teacher Lee Jonas said. "I think they're handy, I've also seen them around my neighborhood, too." 
Why Lexington?
The City Council worked on writing laws to regulate companies who would be able to bring in bikes, scooters and e-bikes into Lexington. A Shared Mobility Advisory Committee was formed to help the city's approach to this program.
The research was done on companies and similarly sized cities to help the plan for Lexington. They came up with the most efficient and cost-effective plan for the City of Lexington. They decided to start with the one-year pilot program.
Lexington is the only city in Kentucky to support the program.
What's Next?
The city is testing the program until July 2019 when they implement a full-scale program. They started out with 300 bikes and have already increased to 500 bikes.
"Spin, which has a one-year exclusive contract to operate the city's bike-share program, will add electric scooters sometime in 2019. We are still evaluating the scooters so we have yet to set a starting number for them," Scott Thompson, a planner with the Lexington Area Metropolitan Planning Organization said.
How do you use them?
To pay for the ride, users can use the Spin app or purchase a voucher at the Lexington Transit Center. It costs one dollar per 30 minutes. Students, faculty, and staff who register using an .edu email address can ride for a 50% discount. Riders are encouraged to keep the bikes in the city of Lexington or on the University of Kentucky campus.
When done with the ride, lock the bike by pulling down on the physical lever on the bike and the ride is over. The app will stop charging as soon as the bike is locked. If someone sees a Spin bike that needs to be repaired or put into a different location, report the incident through the app or website or just contact Spin directly.
Why use them?
"I think it's a good thing if you need a way to get around town and it's nice to have that option if you are looking for a ride. I've seen bikes in parking lots, at the mall, and even in my neighborhood and I think it's a really cool concept," sophomore Haley Halcomb said.
The bikes do not have to be parked at a bike rack. They can be left anywhere around the city that doesn't impede vehicle or foot traffic, as they have a self-locking mechanism that makes the bike unusable until the next ride is purchased.
Users returning bikes close to their original dock or to a Spin office can earn credits toward another ride. Spin bicycles and electric scooters are now available in 30 cities and 18 campuses.
Lexington was very responsive to the Spin program when the pilot launched. After the first month of the pilot program when there were only 300 bikes out, statistics showed that there were already a total of 7,589 registered users.
A total number of 7,482 trips were taken in the first month, which was July 2018, and there were 6,296 miles traveled on the bikes. The statistics also showed that the average trip distance for riders on the UK campus was 1.5 miles, with an average ride time of seven minutes. The average trip distance for the Lexington-Fayette Urban County Government (LFUCG) was .7 miles with an average time of three minutes per ride.
Recently, LFUCG staff has created a draft ordinance for future shared mobility companies who wish to operate in Fayette County. The ordinance is intended to help the City of Lexington avoid the negative impacts of shared mobility vehicles such as scooters and e-bikes being dumped in cities without regulations in place.
The ordinance would requires a permit fee, a full time manager in Lexington, a maximum of 5 companies operating at one time, and a maximum of 400 vehicles initially per company with a total maximum of 1,000 vehicles after proof of ridership. The maximum speed for scooters under the new ordinance would be 15 miles per hour and they would be prohibited from sidewalks. Scooters and E-bikes will be picked up each day, recharged and sent back out. Also, a new state law going into effect this summer would change the minimum age of people operating scooters to 16 years old.
Spin will continue operating in Lexington until July 1st, 2019.
Once the new ordinance is passed by Council, companies including Spin can obtain permits from LFUCG to operate shared mobility vehicles in Lexington.
A lot of people with the City, UK and interested citizens have worked really hard and learned a lot during the pilot program.
Hopefully once a new law has been passed, this whole process will help our City have more shared mobility options, but at the same time keep people of all ages safer, healthier and happier.  
About the Contributors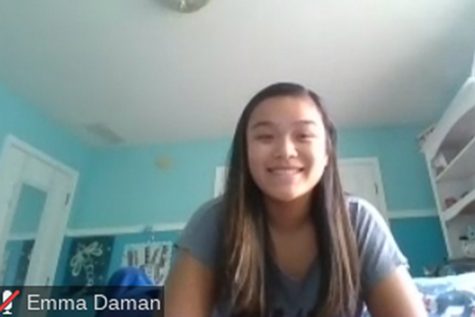 Emma Daman, Staff Reporter
My name is Emma, I am a junior and this is my third year on the Lamplighter staff.

I have always enjoyed writing more than any other subject since I...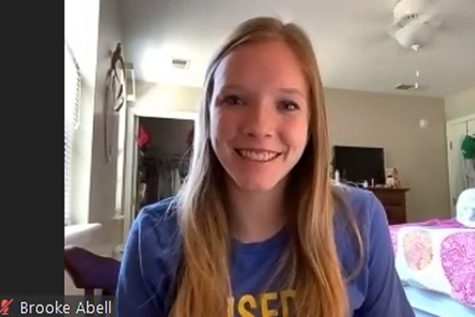 Brooke Abell, Writing Editor In Chief
My name is Brooke and this is my 4th year on staff. I am one of the writing editors in chief this year.

Ever since my freshman year in the program,...