What You Need to Know About Fall Trends in 2016
Staff Reporter Abby Hendren tells you all you need to know about the upcoming fall trends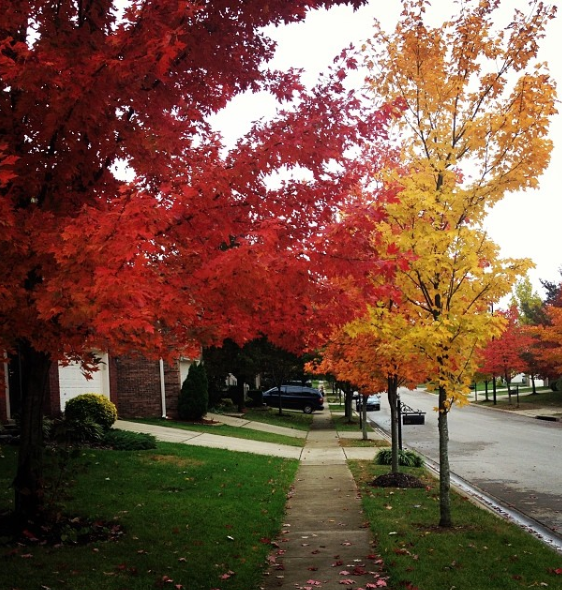 As the leaves start to change color, we begin to see new trends come to the fore. Each new season brings new jobs, music, fashion trends, activities and foods to try. For those of you that may not be sure what trends you plan to try out this autumn, here's a guide to all the best that Fall 2016 could bring.
Fall Jobs
Keeneland season kicks off in October. Many Dunbar sports teams fundraise by cleaning up after the racetrack closes at night. Seasonal jobs in the stables and in the clubhouses become available as well.
If you're not into horse-ing around many people will also pay to have their leaves raked. If you're looking for a short-term job in the fall, try applying at a Halloween store.
That extra money will definitely help in paying for those pumpkin spice lattes, candy corn and Keeneland bets.
Fall Fashion
This is the best time of year to pull out your favorite oversized sweatshirt and leggings. Cooler weather also means no more shorts- which means ladies can avoid shaving their legs more than once a week rather than once a day. Fall fashion also means the return of sweaters, legwarmers, joggers, blanket scarves and of course L.L. Bean boots.
"[I'm] excited to wear sweater dresses this autumn season," said junior Mallory Baker.
New trends this fall include off the shoulder tops, chokers and of course mini-skirts with buttons down the middle. For the boys, flannels, timberlands and man buns (that long hair will help to keep warm as it gets colder) – and it seems that everybody is starting to wear bomber jackets again. They say fashion is constantly being recycled- and boy is that clear as we see the 90's creep back into the current trends.
Fall Foods
Three words: Pumpkin. Spice. Everything. The annual obsession with pumpkin spice lattes from Starbucks is being taken to the next level this year with pumpkin spice bread, pancakes, cookies, muffins and even cheerios.
"[The] pumpkin flavored foods are what [I'm] most excited about for fall," said Junior Macy Baker.
And let's not forget about the delicious little sugar cookies with pumpkin decorations. Also, high-school students may be too old for traditional trick-or-treating now but that doesn't mean we can't stuff ourselves with Halloween candy, particularly candy corn, this fall.
Fall Music
Every new fall season brings a plethora of new music releases. Lady Gaga released her first new single in two years this week, titled "Perfect Illusion." Frank Ocean FINALLY came through with his long-awaited album "Blonde," on Aug. 20. For those of you that haven't listened yet, it was well worth the wait. The melodic background, electric guitars, beautiful harmonies and Ocean's introspective lyricism makes it just as good as his premier album Channel Orange.
"[It's a] minimalistic album with crooning vocals and beautiful background melodies," said junior Santiago Duque.
For all of the rock fans out there, Bon Jovi's new album This House is Not for Sale is set to come out on Oct. 14. November will bring another album full of emotions from The Fray, a new compilation of the best of Pink Floyd and hopefully Joe Jonas's new band DNCE will drop something as good The Jonas Brothers' last album.
Fall Activities
It's that time of year again to head down to the pumpkin patches. Grab your significant other or your squad and head out to Boyd's Orchard for delicious apple cider, hay rides and pumpkin picking.
Pick out the coolest pattern and carve that pumpkin up. If you're one of the more creative types, grab your paint and brush and give that baby a color other than that atrocious orange.
Fall also brings about the UK football season. While they've given fans nothing but shattered dreams thus far, there's still time for them to make a comeback.
Let's not forget about a fall/spring time favorite: Keeneland. For those of you that aren't familiar, Keeneland opens on the first weekend in October. There isn't a more perfect time to bet on the best horses and enjoy the beautiful October weather.
About the Contributors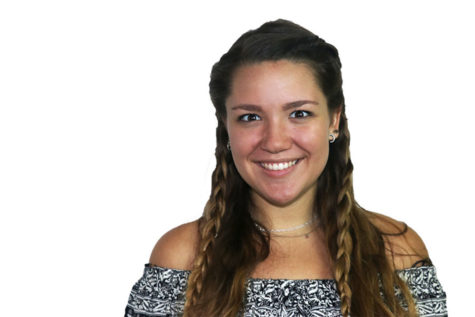 Abigail Hendren, Editor-in-Chief
Abigail is a Senior at Dunbar who serves as the WPLD Lamplighter Editor-in-Chief, Yearbook Editor, and Senior class Historian-- but she mostly just cares...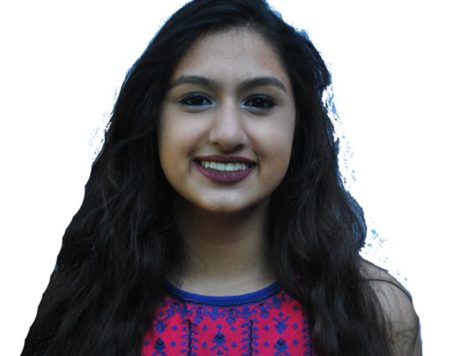 Deebha Adhikari, Staff Reporter
Deebha is a senior at Dunbar who likes sweet tea and long naps.