The Fountains at Palomar: A New Hotspot for Dunbar Students?
The construction of The Fountains at Palomar likely to draw Dunbar students.
There is new construction going on near Dunbar across from Palomar Centre.
The project was first approved by the Lexington-Fayette Urban County Council in September 2019 and is now nearing its completion.
The Fountains at Palomar is expected to debut in 2021. The new shopping center is located at the corner of Harrodsburg Road and Man o' War Boulevard.
The new shopping center will feature over 111,000 square feet of shopping and dining with places such as restaurants, an organic grocery store, retail space, and a hotel.
The development will include a combination of local stores/restaurants and national chain stores/restaurants.
"There will be a lot of green space and open area in the shopping center," Carter Miller of The Webb Companies said.
As of right now, it is confirmed that the hotel will be a Hyatt Place. Some other tenants in the shopping center include Results Physiotherapy, Papi's Mexican Restaurant, Limestone Bank, and more. 
There are other stores that have secured places in the new shopping center, however, they have entered into non-disclosure agreements.
The Hyatt Place hotel will also be the closest hotel to Bluegrass Airport and Keeneland once it is completed.
There is also going to be a fountain display at the focal point of the shopping center along with an upscale neighborhood feel featuring a stone facade element throughout the entire development.
Even though the shopping center is nearing completion, there have been challenges that The Webb Companies and The Greer Companies have faced such as having to stop construction due to the COVID-19 pandemic.
"The pandemic last year put a lot of things on hold which presented challenges for us in leasing," he said.
The new development will most likely become a new post-game hangout for those who attend Dunbar athletic events.
"I do think it has the potential to become a new hangout for all students at Dunbar especially clubs like athletics," junior Hannah Long said.
The new development is a joint project between The Webb Companies and Greer Companies.
The Webb Companies purchased the land for the shopping center and then teamed up with Greer Companies to turn it into a new shopping center.
The shopping center itself is situated on 16.25 acres of land.
About the Contributors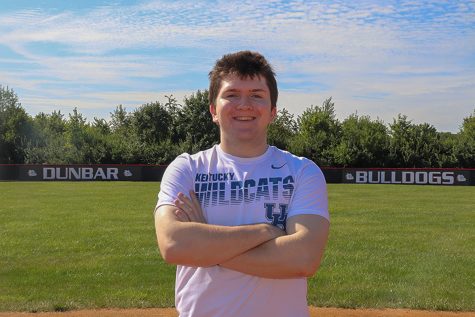 Jacob Hayes, Sports Writing Editor
Hi, my name is Jacob Hayes and this year I am a senior. This is my second year being part of PLD Lamplighter and I am our Sports Writing Editor. As time...