Dunbar Loses District Championship
On Oct. 10 Dunbar Boys Soccer met its match against Tates Creek in the district championship.
This match-up was definitely a difficult one for the bulldogs, Tates Creek being ranked #3 in the district going into the game, and Dunbar holding the #1 seed. The game started off with both teams not playing to their full potential, with little action from both teams. Dunbar had a majority of positions for the beginning of the first half, but they couldn't seem to get passed the Commodores defense.
Tates Creek amped up their offensive heat and was able to get a shot on Dunbar's goal, but went wide left. Another shot was taken but thankfully saved by Dunbar's goalie, #0 Aurturo Alonso.
In the 23rd minute, Dunbar subbed in #4 Mathew Nichlos. The Bulldogs played with the intense offense in the latter portion of the first half which they needed in the beginning but they weren't able to put pressure on Tates Creek and maintain possession for the majority of the first half. Dunbar takes a shot on goal but goes too high just over the goal post. 
Just before the end of the first half #3 Jason O'Hara was able to score a goal on Tates Creek, but in the midst of celebration, the refs reviewed the play and called offsides on Dunbar terminating the goal, leaving the score still 0-0.
Just a few minutes later, Tates Creek got the ball back and was able to score on Dunbar with just a few minutes left in the first half, making the score 1-0 at half time.
The second half of the game Dunbar's offense came out on fire. Dunbar maintained possession of the ball for the entirety of the second half. However, The Commodores defense was indestructible. Even though they were constantly down at the Tates Creek goal they were never able to sneak a shot past them.
With 8 minutes to go, a corner kick was taken by #10 Drew Doza and was a pass attempted to be headed in by #18 Jed French, but was saved by the Tates Creek goalie. with just under 3 minutes to go in the game #3 Jason O'Hara went for one of the last shots taken on goal for Dunbar, but the shot was too wide. The game ended with the score 1-0 naming Tates Creek the District Champion. 
About the Contributors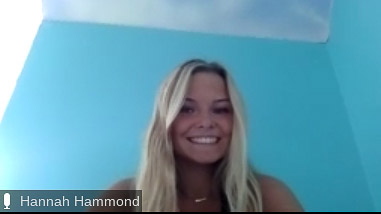 Hannah Hammond, Human Resources Manager
My name is Hannah, I am a senior at Dunbar this year, and this is my third year being on staff with Lamplighter. Last year I was on the editorial board...