The Unconditional Rise of Wakanda
"Wakanda Forever."
These two words were screamed by millions as they arrived to watch Marvel's Black Panther. From the early stages of its production to the release, the public and press have praised the king of the African nation of Wakanda. One of the most prominent points of fan interest is the plot. However, the story is not revolutionary, or even great. It repeats the classic Hamlet 'fight for the throne' storyline and presents ordinary characters.
King T'Challa is nothing but the action-powered male figure with a rival cousin wanting to expose his secrets, a storyline template used for many family dramas. His main conflict with what The Root called the "best Marvel villain of all time" can be explained with much simplicity. In addition, every upcoming sequence was predictable with the method Marvel uses to make their characters appear as legends without giving much substance to them as individuals.
One of the superhero's genres most anticipated films to date is blinded from the real reason for its success. The true reason for Black Panther's success is its timely release; we are living in a time for change. Regardless of its quality, the film was destined to be a success. Marvel only had one job, make the story decent. 
Overall, the film lived up to the hype through stunning visual effects, music and stunts. However, these factors were underscored by the lack of depth that differentiates a good film from an amazing one.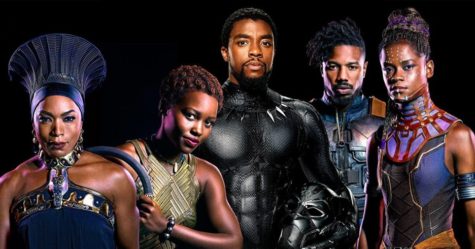 The film's ethnic cast provided it with another backbone in a society where audiences hunt for changing atmospheres. In the wake of the positive reception of Wonder Woman, where the superhero mantle was handed to a woman, the passing of it to a minority instantly made Black Panther a topic of discussion. Almost any negative views towards the movie could be skewed as racial discrimination.
This film integrated another pillar of pop culture: rap. When it was announced that Kendrick Lamar would be heading the movie's album, lovers of the emerging genre quickly joined the fandom. The album was an amazing culmination of the various African and African-American artists featured. With songs like "Pray For Me", "Paramedic!" and "All The Stars", Lamar portrayed another spectacular representation of his artistry while effectively recreating Wakanda through the album's sounds and melodies. Although impressive, the album was an unnecessary addition to the overall production that served as yet another backbone.
Black Panther may have been the biggest cultural revolution through cinema, but the core of its development was never the story in hand.