Blond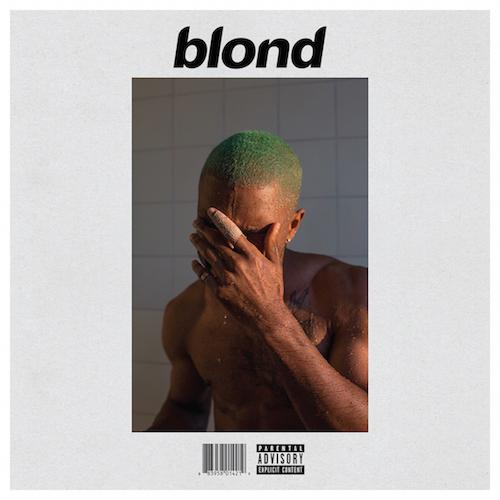 A long four years for Frank Ocean has transformed him from Odd Future's eclectic R&B storyteller to an introspective, honest pop phenomenon. Ocean's bisexuality was addressed in an intensely personal and courageous open letter on social media, which was followed by a rally of support, pushing against histories of homophobia in pop music. Since breaking through with Channel Orange and features on Watch The Throne, two years of delays and rumors after blond's originally planned release, and his establishment in the modern music dialogue, Frank Ocean follows his own muse to a more abstract and experimental third project, as so many other artists have (Kendrick Lamar, Radiohead, OutKast).
A type of pervasive melancholy surrounds blond – Ocean's new maturity elaborates on the balladry of "Bad Religion" to form an entire album. Of the 17, only five songs have prominent drums. This space is instead filled by lavish guitar and keys, whose presence largely drives the album with even more engaging vocals. Even the album's only single, "Nikes", with its marked contemporary hip hop influences, has a gentle acoustic guitar behind pitch-shifted crooning for much of the second half. Gospel music also grabs a spotlight, "Godspeed," most prominently. These meditative highlights form the most distinct cuts, time after time delivering poignant, sullen washes of nostalgia.
"
Frank Ocean follows his own muse to a more abstract and experimental third project, as so many other artists have."
The contrast in "Nikes" also highlights duality as a motif. Blond becomes an album of moments in this regard-  moments that are sometimes chilling, sometimes blissful, but always memorable in place of marketable hooks. "Self Control," "Nights," "White Ferrari" and "Seigfried" are among the more dramatic examples. This is not always smooth, in the case of "Nights" whose jarring transition breaks the otherwise reasonable flow. This duality is commonly linked to Frank's bisexuality, glaringly in the two utilised spellings of blond(e) for the album cover and title.
Alongside duality are themes of memory and nostalgia. "Ivy"'s reflections on a relationship establish the terms of his thoughts on acceptance, those of affirming the value they had despite the present tension, with "Self Control" capturing a polaroid of Ocean slipping into the self-loathing of memory. This thread is resumed in Andre 3000's propulsive verse on "Solo(Reprise)" expressing uncertainty in music following numerous controversies of ghostwriting in hip hop, an uncertainty that is extended to Frank's own artistic and personal path. Ultimately after the devastating one-two punch of "White Ferrari" and "Seigfried," "Godspeed" finds acceptance in letting go – an album long conceptual breakup. All of this is often underscored by a number of interpolations , from The Beatles to English post-punk band Gang of Four.
Far from a disappointment for the frustrating context of its release, blond is a testament to what gives pop music dynamic value. Lacking the conviction and foundations of Channel Orange, blond is still dense, capable of many interpretations and personal connections between artist and listener, of which so few were touched on here.While not all of these themes are focused, in its openness and conceptual elevation is where blond finds its confidence.