Student Athlete of the Week with LeAnna Williams
This week we're here with Sarah Black. Sarah is the only senior on the girls golf team, she competed at state all four years and signed with Morehead State last week. Q: How did you get started playing golf? A: I got started playing golf when I visited my Aunt in Florida one year. She just took me out to the driving range, and she saw something there, told my parents, and that was history.
Q: What was it like competing at state not only this year, but multiple times? A: It was definitely a learning experience all four years. I definitely learned a lot about myself as a player, and as a teammate. It was just a really fun experience, I got to see all my friends from different schools and got to play with some of them so it was really cool.
Q: How did it feel being the only senior and having that role? A: It was tough this year being the only one, I had to make sure everybody was staying on top of things in practice, during the tournaments and making sure that everybody was okay, mentally. It was really fun though being the only senior.
Q: You signed with Morehead last week to play golf, which is so exciting, have you visited the campus? What are you most excited about? A: Oh yeah, I'm definitely really excited to be apart of their program. I've visited the campus at least three or four times already, I just had my official visit last weekend. I love the coach, I love the team, I'm really excited to get there.
We would also like to thank our sponsor for this episode, The Tutoring Club. The Tutoring Club is available to help students with homework, tests, the ACT, and more. They are located in Beaumont Center and open late Monday-Thursday, and on Saturday mornings.
About the Contributors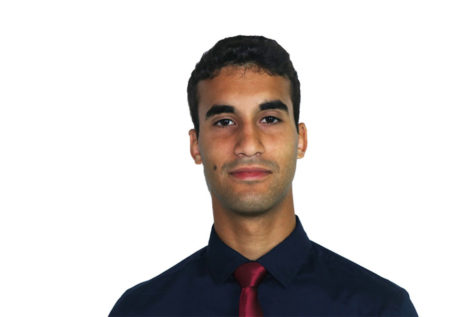 Yousef Agoub, Online Editor
Yousef is a senior and it's his first year on staff. He plays on the soccer team and enjoys hanging out with friends and family.