Lady Bulldogs Crush Lafayette
Dunbar girls' basketball team crushed Lafayette 57-23.
The Lady Bulldogs were favored to win this game from the beginning and not only did they win the girls demolished Lafayette.
The first quarter had a smooth start with both teams going back and forth. Dunbar made a couple of threes and got several rebounds. The period ended with a score of 20-5, Dunbar up by five.
From the beginning of the second quarter on the Dunbar's girls played with some real fire.#2 Carley Hinshaw fired off shots to help the girls finish the first half strong. Lafayette was unable to make a single shot making the score 37-15 going into the half.
Following the half, Dunbar continued to show a strong presence. The team had three back to back threes shot by #23 Tanaya Cecil and #5 Elise Ellison-Coons. The threes excited the whole gym making everyone more energetic and excited for the girls. The girls were really playing as a team and working together to beat Lafayette.
There was no stopping the girls at this point. Good rebounds were made by both #5 Ellison-Coons and #2 Hinshaw. #5 Ellison-Coons had a good shot block and fight for the ball. Lafayette was finally able to score but it was no match for Dunbar as the score stood at 47-18. Maddie Ridge made a three-point play with a layup and free throw. Dunbar was able to absolutely crush Lafayette.
The final score was 57-23 giving Dunbar another win within the district. This helps make their record 14-7 overall. The girls have successfully competed in the region at 10-1 and 5-0 in the district.
About the Contributors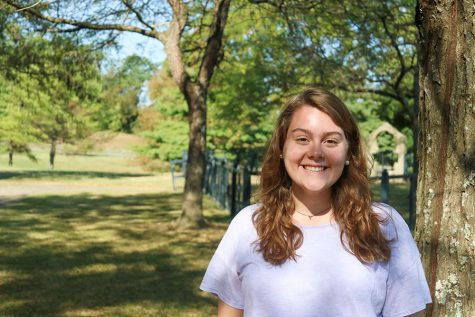 Allison Jones, Sports Broadcast Editor
I'm Allison Jones and I'm a junior at Dunbar. I am the Sports Broadcasting Editor and this is my second year on staff. For my editor position I go...