Bulldogs lose a tough one to Henry Clay
Dunbar boys' basketball team lost to Henry Clay with a final score of 66-50.
The Bulldogs were going into the game without one of their leading scorers, Jared Gadd. Henry Clay was off to a hot start after winning the tip and going on a 4-0 run. Eventually they settled down and took the lead off a Grayson Shively 3. The Devils ended the first quarter on a 8-0 run making it 10-15 after the first.
Henry Clay came out hot, going on a 5-0 run and forcing the bulldogs to take a timeout to regroup. Then the teams started going back and forth, trading buckets as Dunbar tried to minimize the lead before half. At half the Devils led 29-22.
Dunbar opened up with a 9-2 run that ended with Walker Mack getting the basketball, foul and the free throw to even everything up a 31-31 with 4 mins left in the 3rd. Rabby Kamona had a huge block the next play that resulted in a questionable foul and technical for taunting. Henry Clay's Marques Warrick hit two of the four free throw and scored a three on the ensuing possession. The lead grew to 7 and the Bulldogs took a timeout.
The technical ended up being a game changer as they took the lead and it just kept on growing. The 3rd ended 44-35, Clay.
The fourth quarter was much of the same as Henry Clay continued to grow the lead with buckets from Keaston Brown and Marques Warrick. Henry Clay dominated the fourth and won the game 66-50. Dunbar fell to 6-10 on the season after a tough loss.
About the Contributors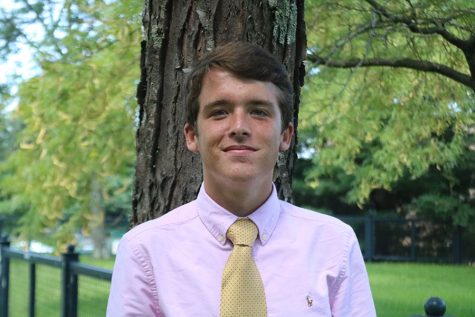 Jason O'Hara, staff reporter
My name is Jason O'Hara, I am a junior at Dunbar. This will be my first year on staff for Lamplighter. I joined this class so I could see how a news organization...