Henry Clay takes down Bulldogs at home
January 10 marked the first game between Paul Laurence Dunbar and Henry Clay of the 2018-19 season.
The game itself started off with multiple scores from Henry Clay who were able to gain a 3-point advantage on Dunbar 5-2. Henry Clay continues leading strong, even going up to 10-4. However, Dunbar was able to turn their fortunes around to score multiple layups, getting a 11-10 advantage by the time the quarter was over, and breaking the 10-point mark with some free throws before the end of the quarter.
The second quarter of the game was a bit closer. Henry Clay and Dunbar continue to amass points, with Dunbar still leading early 14-12. However, Dunbar begins to slip up and foul a few times. Henry Clay is able to catch up with free throws and gain the lead halfway through, 16-15.
Dunbar is able to catch up, however, and manages to take their advantage back, with the score at 21-19. Dunbar was able to raise their score to 23, with Henry Clay lagging behind at only 21, but Henry Clay was able to get some lucky free throws near the end, and equalize it to 23-23 by the end of the second quarter.
The third quarter was very back-and-forth, with one score after another from each team. However, it looked like Henry Clay was going to come out with the lead at the end with a 35-34 lead. Dunbar was able to take one of Henry Clay's turnovers at the end, however, and managed to score a basket, taking the lead 36-35 by the end of the quarter.
The fourth quarter started off with Henry Clay using their defense to force Dunbar to make turnovers. Dunbar and Henry Clay were still relatively back-and-forth, but it was clear that Henry Clay was emerging.
Eventually, near the end, Henry Clay had a major lead over the Bulldogs. They ended up winning the game, 58-51.
About the Contributors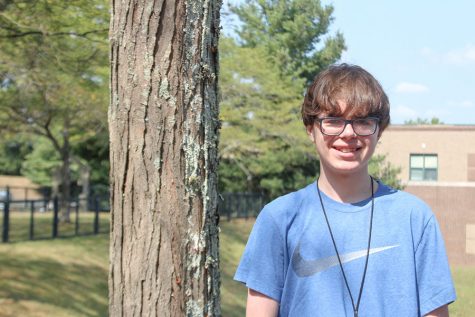 Jacob Turner, Staff Reporter
Hey, my name is Jacob and this is my second year on staff. I'm a Sophomore at Paul Laurence Dunbar High School. Writing is one of my favorite things...