Dunbar Advances to the Semi-Finals in the 11th Region
This game is Dunbar's first game in the 11th region championship, against Madison Central High School. This game is right off the heels of a loss to Lexington Catholic in the 43rd District Championship.
The game began with good playing from Dunbar. The Bulldogs managed to score their first goal of the game about two and a half minutes into the game. It is scored by #6, Gracie Logan. Dunbar gains the lead, which they maintain for the rest of the game, with 1-0.
Over the next few minutes, Dunbar makes good work of Madison's defense, making it to the goal multiple times but not making a goal until about 6 minutes into the first half, with #9 Ashlyn Fuller scoring successfully. Dunbar gets a higher advantage with 2-0.
The rest of the first half goes by with Dunbar rarely allowing Madison to get near their goal. The score by the end of the first half is Dunbar 2, Madison 0.
The second half begins with little action. Dunbar prevents Madison from scoring but Madison's goalkeeper prevents Dunbar from making many of their shots.
About halfway through the second half, Dunbar makes their first goal of the second half (and their third goal of the game) with #12 Carmen Combs scoring off of an assist from #6 Gracie Logan. Dunbar is ahead 3-0.
About 7 minutes later, Dunbar scores their fourth goal and the last goal of the game, with #9 Ashlyn Fuller scoring again, with an assist from #4 Audrey Rawls. The final score of the game is 4-0, with a victory for Dunbar.
Dunbar's defense and perfectly executed goals in the game kept them leading the whole game and what has made them successful throughout the whole season. That's what has gotten them this far and that's what has to continue if they want a shot at going to state to compete with the very best in the state for a golden opportunity at a state championship trophy.
The Bulldogs will go on to face Frederick Douglass in the semi-finals of the 11th region championship on Oct. 18.
About the Contributors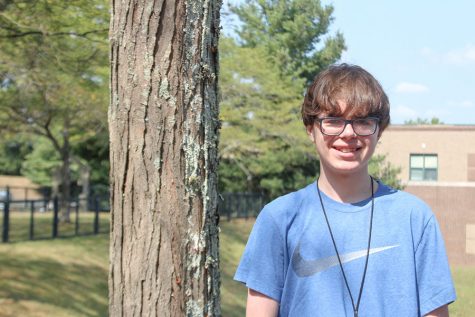 Jacob Turner, Staff Reporter
Hey, my name is Jacob and this is my second year on staff. I'm a Sophomore at Paul Laurence Dunbar High School. Writing is one of my favorite things...