Dunbar Rolls Past Lafayette in District Finals
Dunbar's Girls' Basketball defeated the Lafayette Generals in the 43rd District Championship game on Feb. 23.
Coming into the game the Bulldogs had lost both previous match ups against the generals and had been held under 50 points in both games. Both teams traded buckets in the first quarter but Lafayette gained the early advantage and holding senior Mashayla Cecil to 2 points in the quarter. Midway through the second, the game became chippy with both teams being very aggressive, causing both coaches to get upset and each getting a sideline warning.
The Bulldogs started the second half on an early run scoring on fastbreaks and getting rebounds for second chance points in the process. Dunbar started pulling away once they pushed Lafayette into foul trouble, getting to the free throw line, and that proved to be the difference maker. Although both teams were close in attempts, Dunbar made 25 of 31 (80%) and Lafayette made 17 of 29 (59%). The Bulldogs played great defense throughout the game not only getting 8 steals but holding Lafayette's best shooter to only 5 points.
Every time the Generals would come close to tying the game, the Bulldogs would get an offensive rebound and more opportunities for second chance points. In the end the Bulldogs pulled away and won 65-56 and capturing their first district championship since 2012.
Cecil led both teams with 26 points on 7 of 18 shooting, 3 steals, and hit all 11 of her free throws. Freshman Elise Coons added 15 points on 5 of 9 shooting, 11 rebounds, and 2 steals, while Senior Peyton Humphreys had 10 points on 4 of 6 shooting and dishing out 5 assists. Dunbar also kept Lafayette from getting any assist in the game.
Freshman Elise Coons and Junior Cheyenne Fullwood both made the All-Tournament Team with Mashayla Cecil getting MVP honors.
About the Contributors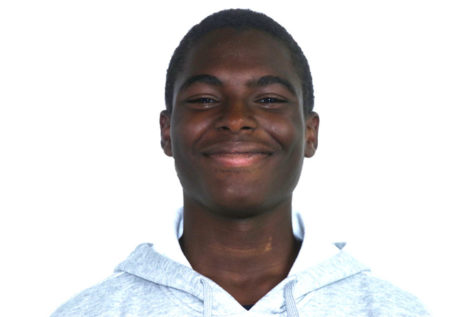 Kaden Gaylord, Sports Editor
Kaden is 5'4" but his ego is 6'8".