Mashayla Cecil Makes History
Mashayla Cecil broke the 20-year-old scoring record and is now Dunbar's all-time leading scorer.
On Jan. 4th, Mashayla Cecil edged her name into the Dunbar history books by breaking the girls scoring record, which was set by Whitney Horn in 1998, by scoring 25 points in a loss to the Lafayette Generals.
"It feels pretty cool…there's no way I could've done it without my teammates," Cecil said.
She was honored by her team before their previous win, 74-68 in double OT,  against Franklin County.
"I'm going to continue to play my best and be the best teammate I can be."
Cecil is currently averaging 26 points a game, a significant improvement from her average last year, of 18 points a game. A key contribution to her game this season was joining the cross country team.
"I started working out hardcore after last season and I wanted to maintain that good shape and stamina… so I joined the cross country team," she said.
She's also increased the number of minutes she plays per game, almost never leaving the court. She holds the record for career three-pointers, career free throws, and also is on track to break the record for points per game set by Ebony Rowe, who had her jersey retired, in 2010 when she averaged 21 points per game.
"She understands that to be the best, you have to train and outwork, not only your opponent but you have to outwork yourself" her Head Coach Nick Runyon said.
Cecil plans to play college basketball, but does not know where yet. As she goes through her options, she will be making a decision at the end of the season.
About the Contributors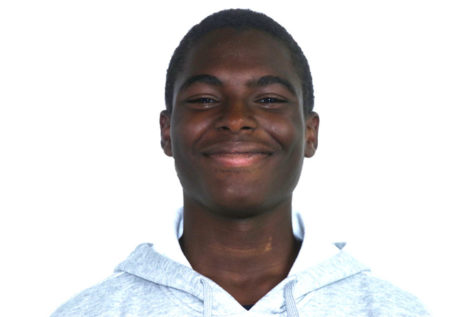 Kaden Gaylord, Sports Editor
Kaden is 5'4" but his ego is 6'8".