Bulldogs Pull Ahead Late in Win
Dunbar defeated Henry Clay 2-1 in the first round of the 11th Regional Tournament
Dunbar headed into the 11th Region Tournament against a familiar foe, Henry Clay, whom they beat 1-0 in their regular season match-up on Aug. 29. Featuring two Top 10 teams in the state, it was a hard-fought game until the end.
The action picked up in the second half when Henry Clay took a free kick deep into Dunbar territory and barely missed wide left. But just a few minutes later, the Blue Devils scored off a corner kick in the 51′ minute to give them the 1-0 lead. With all the momentum in their favor, the Blue Devils advanced the ball into the Bulldogs' side of the field when one of their players received his second yellow card of the night, ejecting him with 18 minutes left.
Because of this, Dunbar got the break they were looking for, taking advantage of the extra man they had due to the ejection. In the 69th minute, Pedro Jiminez (#19) received the ball and sent a long shot that barely got passed the goal keeper to tie the game up at 1:1.
From that moment, Dunbar played with more confidence. With two minutes to go, Dunbar kept attacking the Clay defense until they found an opening for Jiminez to score once again to give them the go ahead goal and essentially giving them the win.
The Bulldogs move onto the next round in the 11th Region Tournament and will play Madison Central, who they beat earlier in the season 4-1, on Thursday, Oct. 19, at 8:00 p.m.
About the Contributors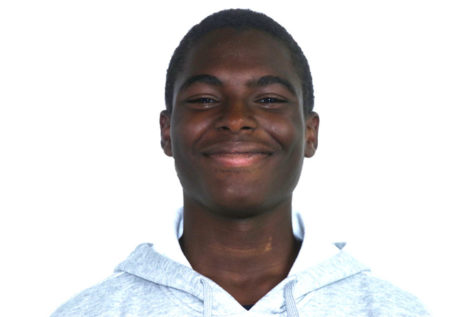 Kaden Gaylord, Sports Editor
Kaden is 5'4" but his ego is 6'8".