Bulldogs Stunned in District Semifinals
The Dunbar Bulldogs fell to the Tates Creek Commodores in the semi-finals of the 43rd District Girls' Soccer Tournament.
Similar to their last match-up, both Dunbar and Tates Creek played very physical, keeping each other from progressing deep into the opposite side of the field. After 35 minutes into the game, Creek committed a foul in the box, giving Dunbar a penalty kick. Senior Molly Moore (#7) knocked the ball in, giving the Bulldogs a 1-0 lead with five minutes left in the half.
It didn't keep the Creek offense from responding three minutes later, though, with their own goal, slipping it underneath the goalie in the bottom left corner, and tying the game going into the half.
In the 2nd half, the Bulldogs gained the advantage early and scored off a corner kick from sophomore Rachel Green (#14) to senior Elizabeth Lippert (#9) in the 49th minute that put Dunbar back into the lead 2-1.
The Bulldogs had control of the game for most of the 2nd half with help from the goalie, junior Morgan Turcotte (#1), who blocked multiple shots the Creek offense kicked her way, but with two minutes to go in the game, Creek scored off a free kick that hit the woodwork of the goal and bounced into the net–ultimately sending the match into extended time.
Dunbar had the advantage for most of the overtime, and they had a few chances to score, one in the 7th minute of E.T. that barely missed, and another in the last few seconds of overtime that they could not put in the net.
This sent the game into penalty kicks.
The Commodores made their first two shots while Dunbar missed, falling behind 2-0. The momentum shifted towards the Bulldogs when junior Meron Roach (#15) scored their third shot, and the Commodores missed their fourth.
The Bulldogs had to hit their fifth shot to stay in the game but failed to do so, giving Tate's Creek the 3-2 (3-1 pk) win.
The Bulldogs finish their season with a 10-5 record.
About the Contributors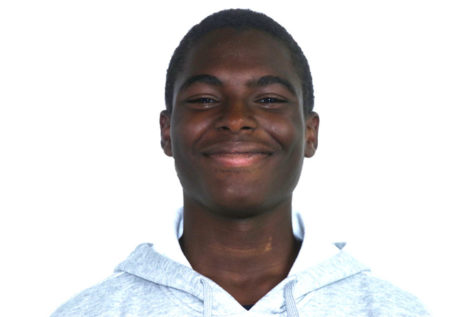 Kaden Gaylord, Sports Editor
Kaden is 5'4" but his ego is 6'8".