Bulldogs Shut Out in Home Season Opener
George Rogers Clark rolled over Dunbar 17-0 at the Aug. 31 game.
Dunbar held its home opener against George Rogers Clark, looking to get their first win of the season.
The offense took the field first as junior quarterback Tanner Cox, who came to Dunbar from LCA, was looking for his first victory as a Bulldog since the team had a bitter loss last week to southwestern 50-0. The offense started off with some yardage, but penalties pushed the Bulldogs back, forcing them to punt.
The defense came out with some enthusiasm as they tried to rebound, but the Cardinals moved the ball down the field and scored on a 50 yard touchdown run. It was brought back for holding, and the Bulldogs were able to control them for the rest of the quarter with neither team scoring.
A minute into the 2nd, the Cardinals threw a 50 yard pass to the 2 yard line which set them up for the touchdown two plays later.  The Bulldogs defense stifled down for the rest of the quarter forcing a couple turnovers to put the offense in good positions to score, but they failed to do so. The 'Dogs went into halftime down 7-0.
Dunbar's offense had a rough night overall. Starting the 3rd, the Bulldogs couldn't get anything going, so they punted it. The run game got shut down, and the few times they did try to pass the ball, Cox would get sacked.
Passing the ball could have been a key for the offense, but given how big the Cardinals defensive line and linebackers were, it appeared to be difficult for anything to go right for the offense.
The Dunbar defensive was the highlight of the teams' night. They tried to get the team back in the game forcing multiple turnovers and even returning some of them into the enemy territory in the fourth quarter, but the Cardinals defense was too big for the Dunbar offense to overcome.
The Cardinals went on to score once more making the final score 17-0. Dunbar has still not scored a point this season.
Up Next: The Bulldogs will play at Tates Creek on Sept. 8. at 7:30 p.m.
About the Contributors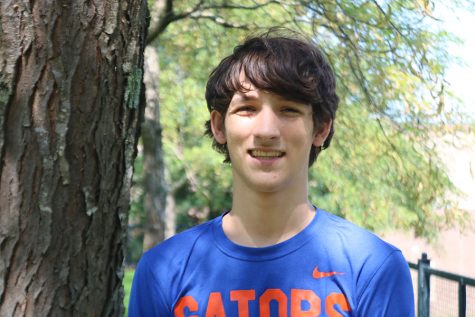 Grayson Shively, Sportswriting Editor
I have been on staff for three years, and this year I am the sportswriting editor. I play basketball for Dunbar, so sports is my passion.