Dunbar Falls Short in 43rd District Title Game
The Bulldogs lost to Lafayette 58-67. They play against Madison Central on Feb. 28.
In the third meeting of these teams this year, both the Bulldogs and Generals boasted a victory on their home court. Both teams started playing out fast trading buckets as Lafayette kept Dunbar from scoring in the paint with their size. Lafayette scored a lot of fast breaks. The Generals out-rebounded and caused many Dunbar turnovers to keep their lead, but somehow the Bulldogs kept Lafayette's lead small. The Generals started pulling away, out-hustling the 'Dogs and capitalizing on their offensive rebounds with the Bulldogs in foul trouble. Lafayette lead at the half 33-27.
The 2nd half had a sloppy start, as both teams had a few turnovers in their first few possessions. With Dunbar in foul trouble Lafayette started scoring easily and playing great defense on the other end. They started the half on a 11-5 run. The Bulldogs battled back playing stiff defense to bring the lead within single digits at the end of the quarter.
Every little glimpse of momentum the Bulldogs had the Generals took it right back. The Bulldogs had a tough time finding the basketball with Lafayette's tough defense barring down on every move. With only three minutes left in the game, junior Mashayla Cecil hit two big 3's to bring the Bulldogs within 4 points making the score 58-54 Generals. But the comeback wasn't completed as the Generals iced the game by hitting 9 of 10 free throws to end the game.
The Bulldogs committed 21 turnovers, and went 14 of 21 from the free throw line, while Lafayette went 24 of 31 from the free throw line.
Senior Autumn Herriford led the Bulldogs with 16 points. Cecil and Peyton Humphreys each finished with 15 points.
About the Contributors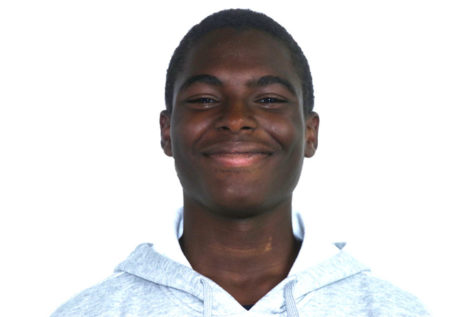 Kaden Gaylord, Sports Editor
Kaden is 5'4" but his ego is 6'8".