Bulldogs Fall on Senior Night
On Feb. 17th the Bulldogs fell to Scott County 88-58
Before the game began on senior night, senior cheerleaders, dance team members and basketball players were recognized. It was especially poignant for senior Taveion Hollingsworth who recently broke the record for most career points scored in Lexington.
The high paced game saw both teams going back and forth scoring buckets, but Scott County had the lead at the end of the first at 18-14, and that's the closest it would be for the rest of the game.
The Bulldogs couldn't capitalize on all of the opportunities to turn rebounds and turnovers into points. The Cardinals broke down the Bulldogs' zone, and started hitting their 3's. Their size advantage also gave them a +10 rebound advantage over the 'Dogs allowing them to get second chance points. 
The Cardinals had three players score in double figures, and two players scored over 20 points. In addition, the Cardinals held the Bulldogs to 37% shooting while they shot 60%.
The Bulldogs head into the 43rd district tournament at 8 p.m. on Feb. 21 against Lexington Christian at Lexington Catholic.
About the Contributors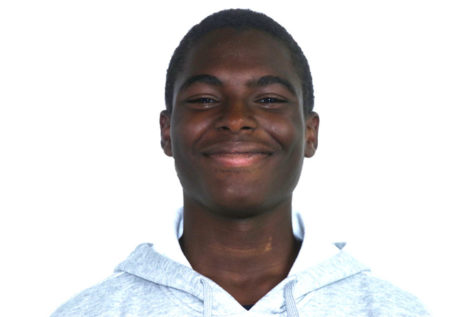 Kaden Gaylord, Sports Editor
Kaden is 5'4" but his ego is 6'8".