Senior Shadows Umpire Dad at World Series
Dunbar senior Amy Holbrook shares her experience at the World Series where her father, Sam Holbrook, served as an umpire.
Dunbar senior Amy Holbrook had a unique experience unlike any typical "take your daughter to work" day. She attended games six and seven of the 2016 Major League Baseball World Series because her father, Sam Holbrook, is an umpire.
Over 40 million people tuned in to the World Series this year according to the International Business Times, with 51.2 million watching Game 7. She described the energy in the stadium as "very lively and pretty entertaining."
This series was deemed one to remember thanks to the presence of the Chicago Cubs, who have been "cursed" since 1945 when a local bar owner is said to have placed a hex on the Cubs after his pet goat was removed from Wrigley Field due to its odor, according to history. The Cubs did not return to the World Series until 2016, when the curse of the goat was finally considered broken.
Holbrook said she was rooting for the Cubs and that she's "always been a fan."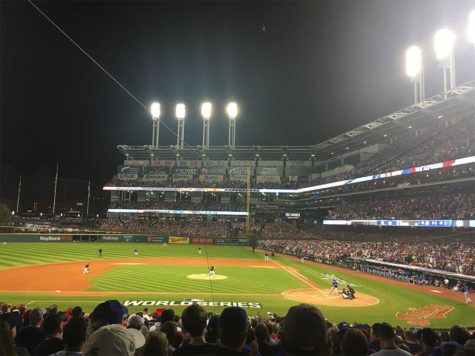 Her father was also an umpire in the 2010 World Series between the San Francisco Giants and the Texas Rangers. She attended that series as well, but described 2016 as different because she could do things she previously could not such as attend after parties.
"I went to the gala this year up in Chicago at the Navy Pier and then I went to two after parties in Cleveland after games 6 and 7," said Holbrook.
She considers herself as always having been a fan of baseball, but says her love for the sport has grown in recent years.
"I spend so much time at baseball stadiums and around all these players that I've begun to like it a lot more," she said.
Holbrook explained that this year, she had a greater appreciation of the World Series as a result of her increased love for the sport.
"I was kind of too young to really understand what was going on in 2010," she said. "Even though I knew what was happening, I didn't really think about how much it matters to these two teams." On the other hand, she said this year she "knew a lot more of the players… and what specifically to watch for in the game like the certain calls [her] dad would make."
While she said she does not plan on pursuing a career related to baseball, she said, "If I ever did end up doing stuff with it then I think I'd be very happy."
About the Contributors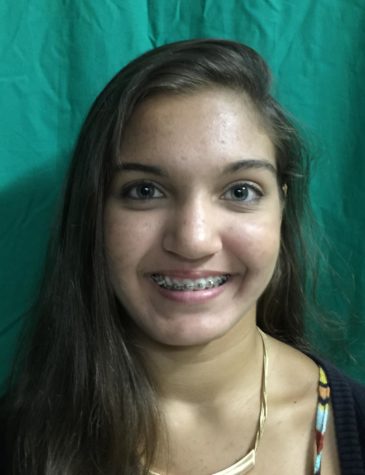 Julia Radhakrishnan, Staff Reporter
My name is Julia Radhakrishnan and I am a sophomore in MSTC. This is my first year on the Lamplighter and I am very excited to be part of such a talented...