Lauren Denham Commits to UK
Swim Team Captain, Lauren Denham, commits to swimming for UK
Dunbar swimmer, Lauren Denham, committed to swim at the University of Kentucky this summer.
Living in Lexington for the majority of her life, Denham said she's been a loyal UK fan for as long as she can remember. She went on her first unofficial visit during her sophomore year.
"I knew then there was no other place for me," said Denham.
Denham committed to UK on June 6th, 2016, via phone call with Assistant Coach Mason Norman. She's always wanted to swim for a Division 1 school and is looking forward to taking on the challenge. She swims the 200 freestyle, 500 freestyle and 200 butterfly events.
At UK, student athletes receive great benefits.
"Being a Lexington Native, I've grown up with a lot of respect towards the UK athletic department," said Denham. "I could see myself going there as a student and then finding out that the swim team was perfect for me made everything fall into place."
Denham has been a member of the Dunbar swim team for seven years and a member of the state team for six years. She has been a member of the all-regional team for four years and holds four school records. This year, Denham is the team captain of Dunbar's swim team.
"I'm looking forward to swimming for my dream school and becoming a member of the UK family," said Denham.
About the Contributors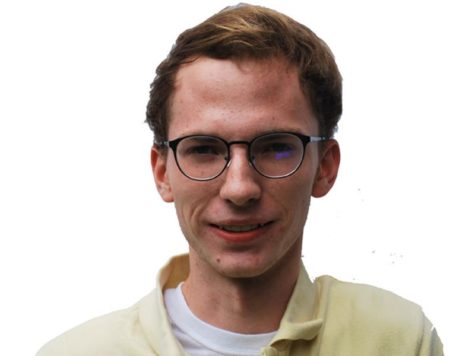 Matt Jones, Staff Reporter
He has never eaten a pear.