A Rookie's Guide to Fantasy Football
Staff Sports Reporter Gbutue Vorkpor describes the basics of Fantasy Football
Many students at Dunbar play Fantasy Football, however getting that touchdown can be tough. Here are a few tips and tricks that can help any student that is trying to have a successful season.
Do not draft a QB in the first round
Don't be the guy who drafts a quarterback in the first round. There are so many QBs in the league that can accumulate a consistent amount of points. You could probably even draft a QB in the final round and still receive a decent amount of points.
The key is to find the sleepers
The sleepers are the key to every fantasy team. Don't just chase the player with the highest projected points, choose a player that could also do well. For instance, Devin Funchess of the Carolina Panthers is a very obvious sleeper due to the return of Cam Newton's number one receiver Kelvin Benjamin. However, Funchess proved he was a decent WR so he can look to receive a few more catches this year.
Load up on good RBs and WRs
The key is to acquire all the playmakers you can get. It's better for a fantasy team to have top ranked WRs with a below average QB. But, they can also be very unreliable because the catches they get depends on the QB. That is why it is better to load up on at least 3 RBs because they can also be used for the flex position.
A few key players to look for
Some players to choose would be: Doug Martin, Todd Gurley, Demarco Murray, Melvin Gordon, Jeremy Hill, Devonte Freeman, Julio Jones, A.J. Green, Dez Bryant and T.Y. Hilton.
Don't draft defense until the last couple rounds
Defense is the deciding factor in many games. You know what people say: Defense wins games. However, when it comes to Fantasy Football, defensive players should always be chosen last because they cannot acquire as many points. It's hard for defensive players in the NFL to hold offenses below 14 points.
Projections are hardly ever right
The projections for Fantasy football always show the best players receiving the highest amount of points. Most of the time they are very incorrect. Any player's performance can never be taken for granted because Fantasy Football is all about breakout performances that are not expected.
Look at match ups, not just who the better player is 
Starting the best players every game is just asking for an awful fantasy team. For instance, if you pit Dez Bryant against Josh Norman, then you probably shouldn't start him. It's all about strategy and strategy wins games.
Don't draft a RB on a bad team
Every running back is good, but if you choose a running back from a bad team don't expect them to get over ten points in a game. There could be many factors to this: They could have a bad line, they could not get enough carries or they're just not good.
Don't invest your trust in one good player
Many people make their first big mistake while drafting a team by choosing one player to depend on. For example, if your best player becomes injured that could cost your whole team the season.
Don't worry about the bye weeks when drafting
Bye weeks are nonexistent in fantasy. It is better to draft a player who is very talented and will accumulate more points than a player who sucks but their bye week is later in the year.
About the Contributors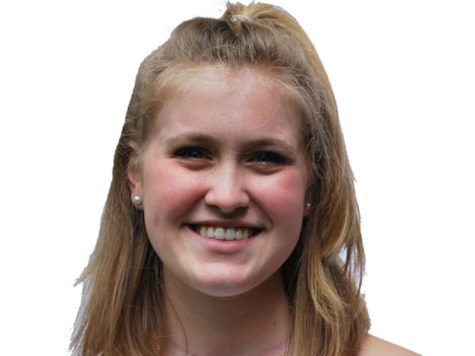 Courtney Brewer, Social Media Editor
Courtney is a senior and the social media editor at Lamplighter. She loves writing, fashion, the SEC, and French bulldogs. "Don't dream it, be it."...