Dunbar star Darius Williams signs with Northeast Mississippi
Williams, who led the Bulldogs to their first State Championship is playing at the next level.
6-4 Senior Darius Williams, a two-time first team all-state selection, and 2016 Kentucky Mr. Basketball front-runner signed to Northeast Mississippi on May 12, 2016.
Williams, who played basketball for Crawford in 6th grade, Leestown in 7th grade, and finally Dunbar as an 8th grader, has been doing big things for each program.
Bringing Dunbar their best record of 33-6, Williams led Dunbar to their very first state championship during his senior season. Averaging 16.3 points and 5.4 rebounds, he has played an influential part in the Bulldog's success.
In 5 years as a bulldog, the iconic #23 jersey of Darius Williams has eclipsed many records and tallied many awards, one to note would be him joining the 1500 point club this season. Leaving his legacy, Williams finished with 1,796 career points, ranking third in school history behind Darnell Burton (2,192) and George Baker (1,835).
As far as awards go, he has obtained just about every award out there:
2x All-State first team selection
3x All-city first team selection
2013 & 2014 11th All-region tournament team
2014 & 2015 11th All-region tournament team
2013 & 2014 43rd district tournament team
2014 & 2015 43rd district tournament team
2016 43rd district tournament team
2016 11th All-region team
2016 State All-tournament team
King of the Bluegrass all-tournament team
2014 & 2015 DMD Tournament Classic MVP
2014 AIT All-tournament team
Co-11th Region Player of the Year (Kentucky Association of Basketball Coaches)
MVP of the Traditional Bank Holiday Classic.
2016 State Championship (33-6)
Coach Scott Chalk was able to claim his first region championship, in addition to first state championship under Williams' helm.
Chalk had high praise on him. "Darius just liked to go out and play," Chalk said on his star senior. "He didn't ask for and didn't want the limelight. He's never been that way. He's just always been a guy who can score and put up points a lot of different ways."
Congrats Darius, we will always remember #23! Thank you for what you have done for the program, and good luck at the next level.
About the Contributors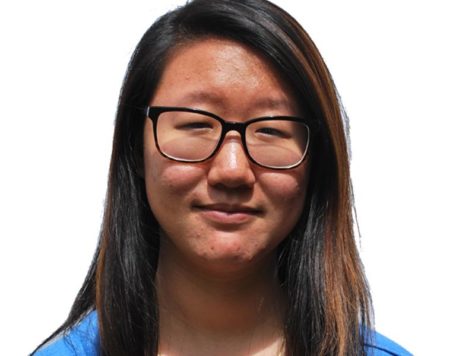 Emily Liu, Editor in Chief
Netflix, anime, scifi, sarcasm, Lamplighter- Live it Love it Breathe it