Dunbar holds off Newport Central Catholic (55-47) for shot at State Title
Bulldogs in hot pursuit of first basketball title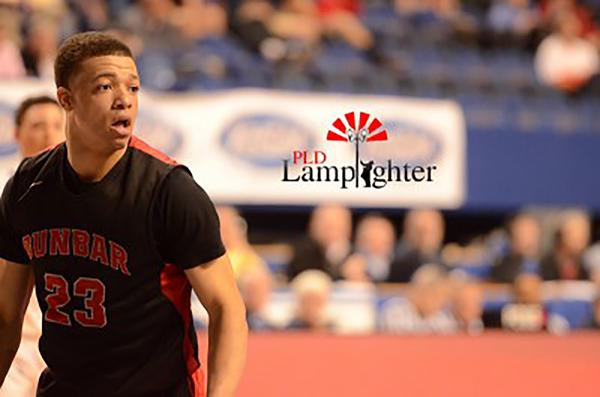 Sweet 16: check.
Elite 8: check.
Final 4: check.
The Bulldogs of Dunbar (32-6) pulled away late Saturday night to beat Newport Central Catholic 55-47, giving them a shot at giving the school their first basketball title. In 1993 and 1994, they repeated as State Runners-Up; 23 years later they return to the final game to prove Dunbar's dominance.
The Bulldogs most well-known duo, Darius Williams and Taveion Hollingsworth, have been dynamic all year long – tonight was no different. "Mr. Basketball" nominee Darius Williams was back on track after a shaky first start to the tournament (6-24) against Mercer County. Williams finished with a double double with 20 points and 11 rebounds on (7-16) shooting. Hollingsworth put on a clinic as well, totaling 17 points and adding 5 rebounds. Together they combined for 67% of their teams point total. While the numbers weren't as eye-catching, Jordan Lewis was a major factor in this win, tallying 5 points, 3 assists and 2 steals, all while continuing to take care of the orange. He gave up just one turnover in 76 minutes.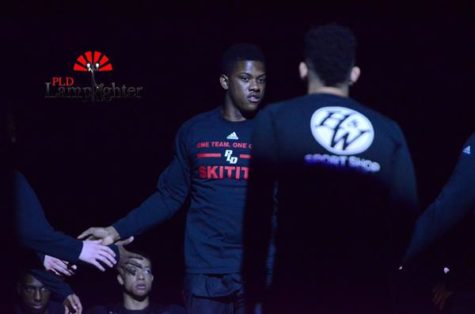 Dontell Brown may have just totaled 6 points and 3 steals, but he dominated defensively. Brown was given the assignment to guard Newport's star player, 6'6 Bellarmine signee Ben Weyer. He succeeded, allowing just 16 points on 4-13 shooting and 1-5 behind the line.
"I was given an assignment to stop Ben Weyer so I just came out with a mission to stop him," Brown said. " … I figured if I could step up, we would pretty much have the game in the bag."
Not only did he step up, but he grabbed a steal and blew past Weyer for a slam-dunk at the other end.
In the third and fourth quarter, Dunbar seized control of the flow of the game with their constant defensive pressure, allowing only 18 points in the remaining half. This would eventually lead to 16 turnovers for NCC.
"Even if it wasn't making the score high, constantly making them have to make decisions — running people, trapping people, moving around a lot — (we thought) it was gonna make them have a little bit of trouble," Dunbar's Scott Chalk said.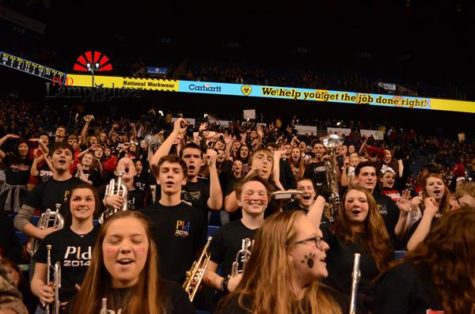 With 53.1 seconds left in the game, NewCath sent Hollingsworth to the line. As he added a free throw to make it 52-41, the cheers started to arise as the dog pound knew they were moving on to the final.
With one more game left in their journey to their first title, the team will be looking to write history. The last thing that stands in their way is Tony William's Doss (30-5), out of Louisville. The Bulldogs scrimmaged the Dragons in the pre-season at the Jamboree in Taylor County.
Come out and show your support as your Dunbar Bulldogs look to claim the gold. The game is at 2 p.m. at Rupp Arena.
"We're trying to come out this year and prove something," said Dunbar Point Guard Jordan Lewis
About the Contributors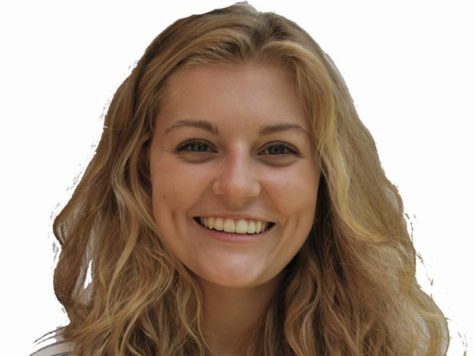 Sydney Carter, Photography Editor