#2 Dunbar Dances their way to Rupp Arena
The Bulldogs gets their bid to the Sweet 16 for the first time since 1997.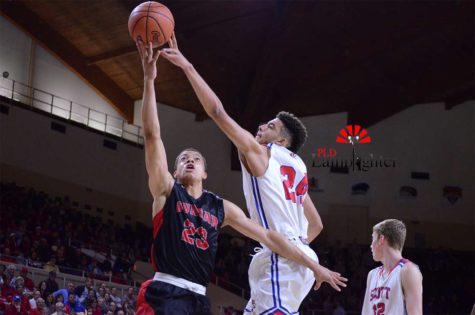 Richmond— In 1993, the Dunbar boys' basketball team, led by Darnell Burton, were State Runners-Up. In 1994, led by Cameron Mills (who was in attendance last night), the team repeated as State Runners-Up. In 1997, the team again reached the Sweet Sixteen, but lost in the first round.
19 years later, the No. 2 (29-6) Paul Laurence Dunbar Bulldogs rallied past No. 11 (29-6) Scott County in a 51-39 victory, claiming the Region 11 championship at EKU's Alumni Coliseum on Monday night.  The Bulldogs are now 4-0 in region final match-ups (1993, 1994, 1997, 2016.)
Only a few weeks ago (Feb. 18), Dunbar poured it on Scott County in a 81-51 blowout; tonight was tighter, however, ended with the same result.
"
It's been a long time, but we've got the right players.
— Coach Chalk
The tournament's Most Valuable Player, junior Taveion Hollingsworth, boasted a game-high 21 points, 9 rebounds and 3 steals. Paired with Dontell Brown's double-double of 13 points and 10 rebounds, the juniors played a major role in the win over the Cardinals.
Dunbar led after the first quarter 14-10 and never looked back. Brown and Justin Kelley were a force on the boards, as they both like to focus on their rebounding game. Tonight they outnumbered Scott Co. 40-30, with a 16-9 advantage on offensive rebounds, leading to 28 points in the paint.
"Rebounding is our number one priority going into every game," Brown said. "If we're out-rebounded, we didn't win the game – even if we actually did win the game."
Scott County tried to use the scouting report to their advantage and came out in an unexpected 3-2 zone defense, which is something they are not commonly known for. To Scott County's credit, it successfully affected the Bulldogs offensive flow, but it didn't stop them completely. Although going into the game they had been shooting 48.1% from the floor, the team dropped to 30% after their encounter with the defense, resulting in 1-10 from deep.
Dunbar nevertheless shut down the sharp shooting Scott Co., limiting the Cardinals to only 23% from long range, and 29.5% on the night from the floor.
Michael Moreno, a freshman, added 11 points, nine rebounds, five blocks and two steals lead the Scott County team. His partner in crime, Cooper Robb, a sophomore, had 13 points in the outing – it wasn't enough. With such a young team complete with mostly freshman and sophomores, keep an eye out in the coming seasons for a talented, more experienced team.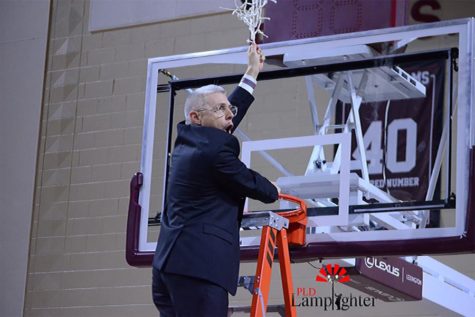 Mr. Basketball finalist Darius Williams had a relatively cold night, totaling just 9 points and 8 rebounds after lighting up Henry Clay for 31 points. The constant slashing to the basket from Brown, Jordan Lewis and Tavieon Hollingsworth is what kept the Bulldogs moving forward.
Last season, the Bulldogs found themselves in a hole prematurely. They faced suspensions early in the season leading to a 0-7 start, and ultimately finished 14-16 after being eliminated in the district semi-final against Lexington Catholic. They found it's a learning process.
"We just didn't quite have it (mentally) yet," said Dunbar's coach Scott Chalk. "They learned something from that (year) and realized that you have to make some mental plays to win. It's not just about being athletic."
Chalk was ecstatic about the win, as he finally got his first region title tonight. Coaching in the 11th Region for 24 years, he was due for one, especially with this talented Bulldog team.
"It's been a long time," Chalk said. "That's part of it. When you get the right players, the things you try to do, all of a sudden they work. We've got the right players."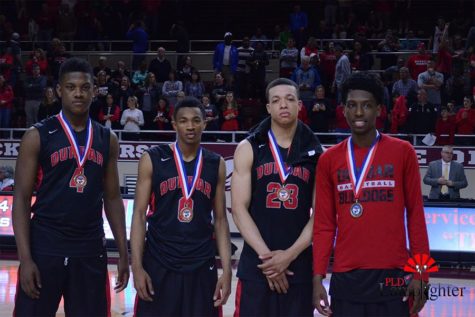 The Bulldogs are looking for their first State Championship in school history and are favored to complete this feat with the upset loss of No. 1 Covington Catholic in the 9th region final.
"We have a good shot just like anybody else," Chalk said. "This year there's a lot of teams that are capable and even, so it's going to be a challenge. But we're looking forward to it."
They could potentially face Mercer County, a scary team out of the 12th region that hails a 32-1 record, with only one loss (77-59), to cross-town rival Lafayette, who Dunbar beat en route to the sweet 16.
With the win, Dunbar will face the winner of Region 12. As it stands right now, they will encounter the winner of Mercer County and Casey County Wednesday, March 16th at 8 P.M in Rupp Arena.
Lamplighter Offensive Player of the Game: Taveion Hollingsworth (Jr.) 21 points, Paul Dunbar
Lamplighter Defensive Player of the Game: Dontell Brown (Jr.), 13 points, 10 rebounds, Paul Dunbar
---
Paul Laurence Dunbar 51, Scott County 39
#2 Lexington Dunbar (29-6) — Williams 9, D. Brown 13, Lewis 8, Hollingsworth 21.
#11  Scott Co. (29-6) — Robb 13, Moreno 11, Watts 3, Long 7, Covington 3, Damron 2.
Dunbar: 14 11 9 17 — 51
Scott Co: 10 6 16 7 — 39
11th Region All-Tournament Team:
Dontell Brown (Jr.), Darius Williams (Sr.), Jordan Lewis (Sr.)
Tournament MVP: Taveion Hollingsworth (Jr.)
11th Region All-Region Team:
Darius Williams (Sr.), Jordan Lewis (Sr.)
MVP: Taveion Hollingsworth (Jr.)
About the Contributors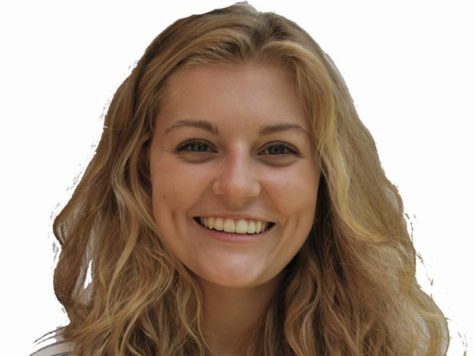 Sydney Carter, Photography Editor