Madison Winstead Signs with Kentucky
The standout swimmer makes it official with the University of Kentucky
On Nov. 11, 2015, senior Madison Winstead signed to swim for the University of Kentucky next year. Although she verbally committed on April 18, 2014, Winstead finally made it official on Wednesday when she signed with the University. She was surrounded by her parents, coaches, teammates and friends.
When she was only 16 years old, Winstead qualified to swim in the 2016 Olympic Trials for the 100 yard breaststroke with a time of 1:10.89. With such a bright future ahead of her, Winstead had dozens of offers from Division I schools – including schools in the SEC, ACC and Big 10 – but she ultimately decided that the South Eastern Conference was the right fit for her.
"Nothing beats the atmosphere of SEC, but I also knew I wanted to stay close to home," said Winstead. "I love the campus, and I love Lexington."
She will be finishing her senior season swimming for both the Dunbar Swim Team, where she has helped the Bulldogs win Regionals for the past three seasons, as well as her club team, Highbridge Aquatics. Dunbar's first meet will be held at Transylvania University on Friday, Nov. 20, 2015 at 7:00 P.M.
About the Contributors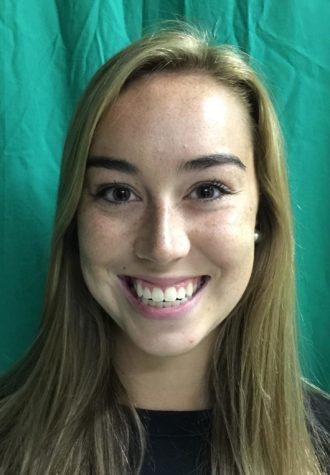 Maggie Davis, Editor-In-Chief
My name is Maggie. I'm Editor-In-Chief. I like smoothies and chocolate, but not chocolate smoothies.