PLD Volleyball Stars Moving on to Division 1 Teams
Leah Edmond is headed to the University of Kentucky and Katie Shunk is off to Xavier University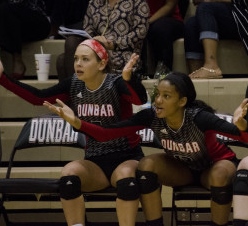 In her last game wearing the #13 jersey, UK commit Leah Edmond led the way for Dunbar one last time, totaling 27 kills.
Coach Jenni Morgan said she is proud of what Leah has done for the program. "She is one of the best athletes to have walked through the doors here at Dunbar."
The next time Leah Edmond will put on a jersey she won't be sporting red and white, but this time, Blue and White, as she takes her talents to the next level at the University of Kentucky. 
Leah Edmond: 2013 First Team All-City, 2013 All State Honorable Mention, 2014 All-City First Team, 2014 All-State First team, 2015 Under Armour All-American Watch List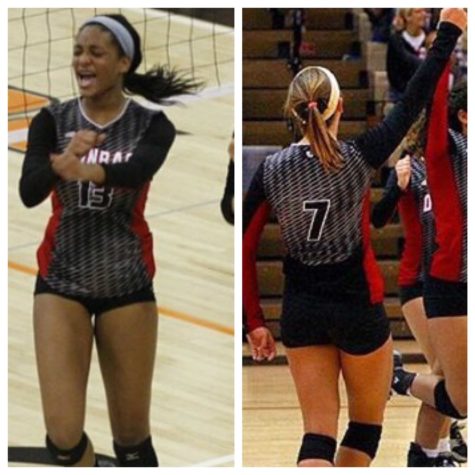 Edmond is hanging her Dunbar jersey up for good, and so is Katie Shunk. Shunk, who wears the coveted #7 jersey and colorful headbands, said that she has loved every minute she played on the court.
"It was the hardest thing ever to say goodbye to my teammates and coaches."
In her career here at Dunbar, she was voted to the All-City Honorable Mention team last year as a Junior. Although her career at Dunbar is over, Shunk will take her deadly power serve to the next level and will play Division 1 volleyball at Xavier University.
Seniors Katie Shunk and Leah Edmond have taken the Dunbar Volleyball team to many victories. Joining the team as sophomores, they total an overall career record of (80-36), winning over 69% of the games they played. In addition to the wins, don't discount the fact that they won the 43'rd District Championship (2013), Region Championship (2014), and made it all the way to the Final Four (2014). These players have set high expectations for next year's team.