Henry Clay Ends Dunbar Volleyball's State Tournament Hopes
After a grind-it-out 24-13 season, the Paul Laurence Dunbar Bulldogs battled with the Henry Clay Blue Devils (36-4) for a Region Final berth on Wednesday night.
As they took the first set 25-22, Henry Clay clawed back and won 3 straight games, 25-17, 25-22 and 25-22, to propel them past the Lady Bulldogs and into a finals match-up against the Tates Creek Commodores. On Oct. 29, the Blue Devils defeated the Commodores, and will therefore compete in the state tournament.
Dunbar couldn't hold off the overwhelming attack from junior Hallie Shelton, as 7 of her decisive 26 kills came at the end of game 2. The Blue Devils' defense was exceptionally stout around the net, keeping Dunbar at bay the remainder of the night.
"
It was amazing. We fought so hard and played so well, and although we lost, I truly enjoyed every moment of that game."
— Leah Edmond
Going into game four, the Bulldogs knew that game was their do-or-die. They showed a quick surge of energy as they got out to a quick 8-1 lead. The two teams battled back and forth, until Henry Clay evened the match up at 20-20. From then on it was a shootout, until the Blue Devils won 3 straight points that put the series out of reach.
Although they didn't get the result they wanted, they left it all on the court. Senior Katie Shunk showed her grit and determination, diving for every ball knowing it could be her last. During one play even she dove for a ball and re-opened a previous floor burn, therefore bleeding on the court.
After it was all said and done, the seniors had time to reflect on their last night as Bulldogs. Seniors this season were Leah Edmond, Katie Shunk, Rachel Stevenson, Keriann Ferguson and Madison Winstead.
"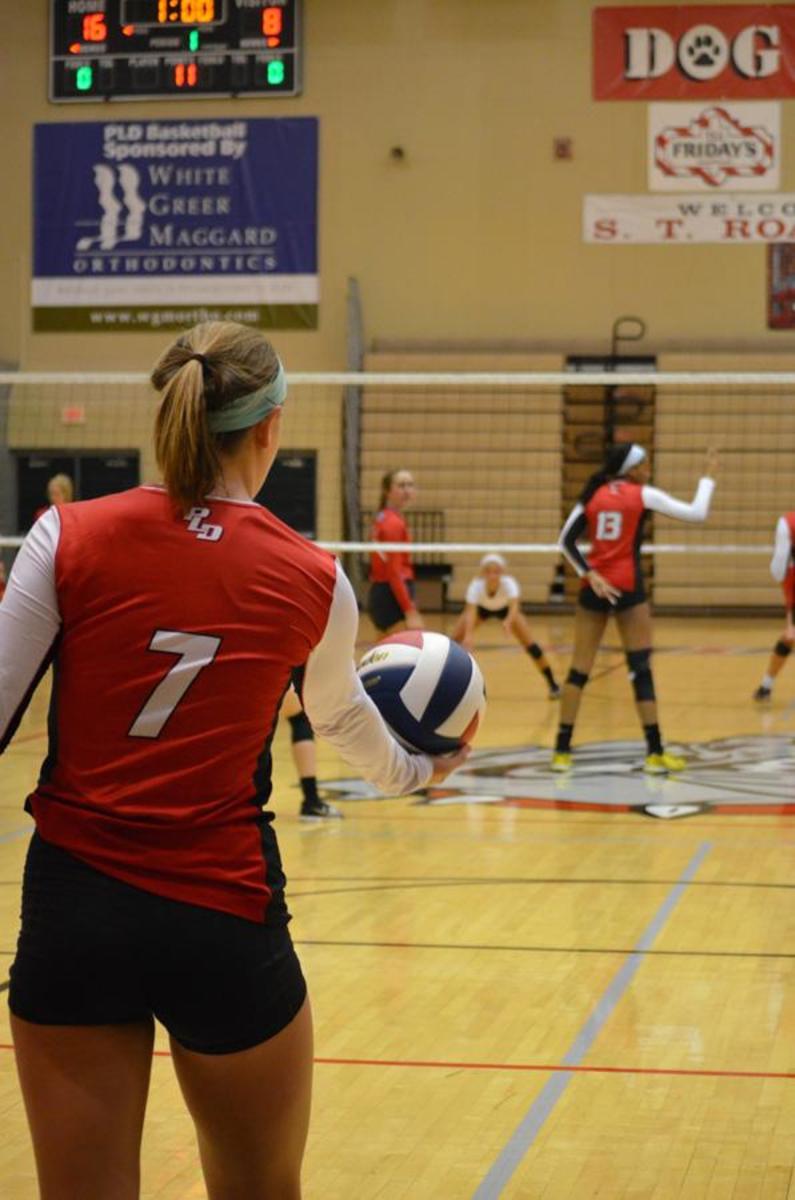 It was hard to lose that game, but we went down fighting ."
— Katie Shunk
Blood, sweat and tears defined this 2015 Dunbar team. Even though this game marked the end of their high school career, both Edmond and Shunk will be competing on the collegiate level next fall.
"We played well together and had nothing but smiles and laughs on the court," said Shunk. "It was the hardest thing ever to say goodbye to my teammates and coaches last night."