Kentucky Basketball 2015-16 Preview
Cats still looking to capture their 9th title for the program.
After an exhilarating shimmy from Matthew Mitchell, a few words from Drake and an electrifying speech from good ole Coach John Calipari, the BBN got their first look at the new 2015-16 Kentucky Men's Basketball Team. This new recruiting class includes the top point guard and center in the country in Isaiah Briscoe and Skal Labissiere, respectively. They also signed the #13 shooting guard Charles Matthews, #9 center Isaac Humphries (Australia) and guards Jamal Murray and Mychal Mulder.
Although the normal core roster changes annually, the Big Blue returns key experience in sophomore floor general Tyler Ulis, tenacious senior forward Alex Poythress and a bouncy Marcus Lee who is looking to provide valuable minutes.
As with every Kentucky team, only greatness is expected. This year's team is no different, and their goal hasn't changed. Although they don't boast nine McDonald's All-Americans and they aren't expected to flaunt an undefeated record, they do entail a promising season. The first USA Today coaches poll of the season,which was released on Thursday, had the Wildcats tied for the number one spot alongside the University of North Carolina. This is the third consecutive year that the Wildcats have entered the season Number 1 in the country. It's getting hard to live up to expectations, right? Senior Carson Hill commented on UK saying, "we still have really good depth, and our backcourt is top tier. Our front court lacks the depth, but I believe players will step up and surprise us."
With ambitious returners and hungry new-comers, this Kentucky Basketball team is looking to their little man for leadership. Tyler Ulis, a 5'9, 160lb Ohio native, is expected to lead in more ways than just his play.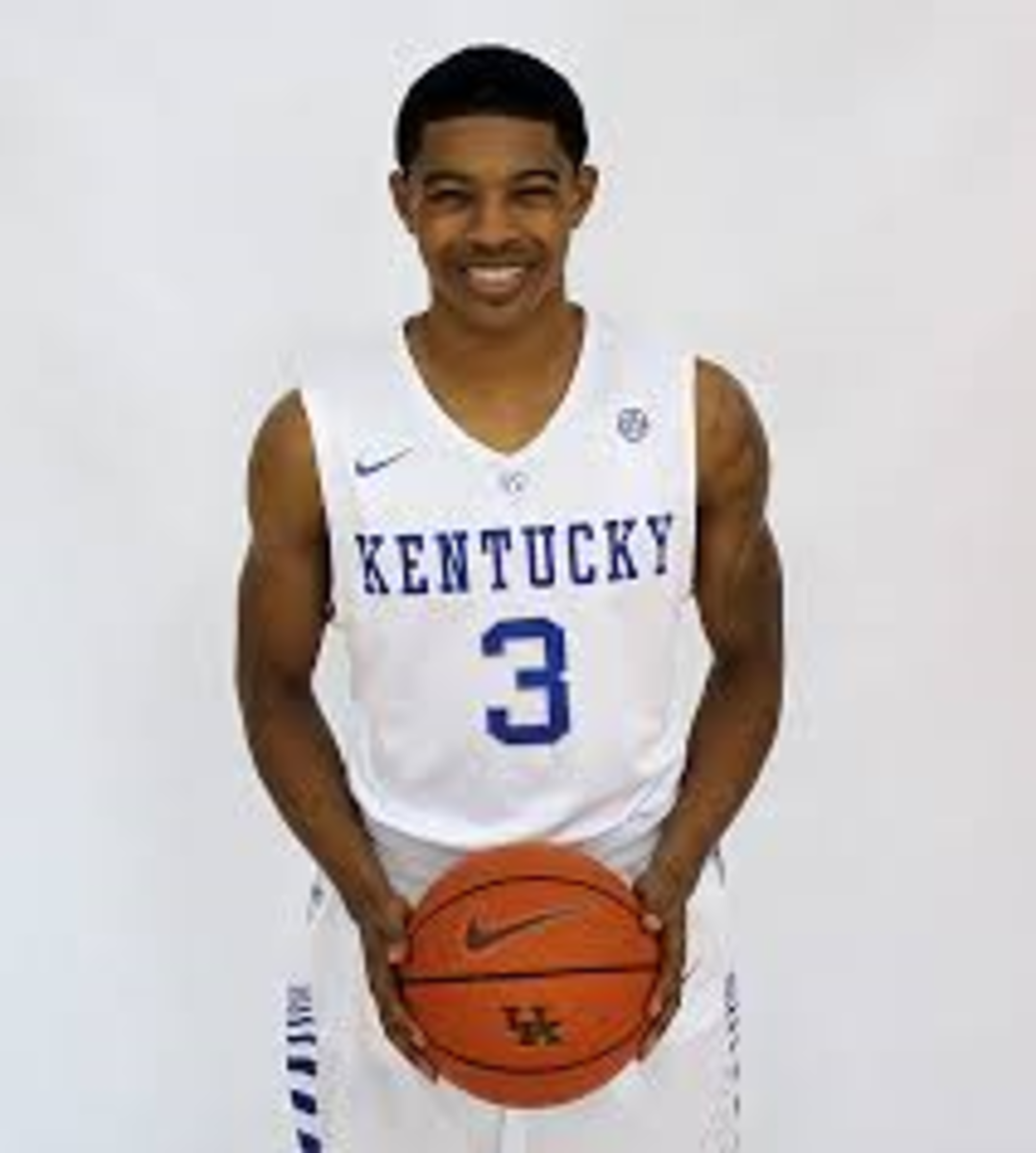 Often times the smallest guy on the court, he always plays bigger than his height might suggest. Ulis, a top perimeter and on-ball defender for Kentucky, also brings a hefty arsenal of offensive weapons for his team. His court vision and awareness is second to none, while his precise passing and innate eye for the game makes his potential immeasurable. Don't discount Ulis' jump shot, as he led UK in 3-point percentage at .429 last season. In addition, he had a 3.6 assist-to-turnover ratio per game that tallied third in the country and first in the SEC.
On much bigger terms, the lone senior Alex Poythress looks to make his return after missing the majority of last season with a torn ACL. On the road to recovery, he is doing well and is trying to get himself back in the scheme of things with the team. The Wildcats definitely missed his freak athleticism and elite defense in the unexpected (64-71) loss to Wisconsin in the final four last April 4. His versatility enables him to guard multiple positions, and his size makes him a bully around the rim – sometimes spoiling us with some highlight reel dunks. The Big Blue Nation is glad he's back.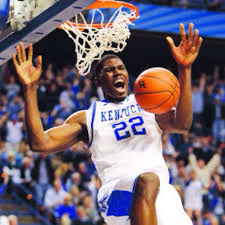 Even though the Cats won't have the depth they had last season, I still expect them to play multiple players. By no means will Coach Cal use a platoon system, but I do think that he will look to his bench to help win particular games. Going eight deep is still very plausible.
With such a fan base and known tradition, there are always people who hate on and doubt the Wildcats. Dunbar baseball player William Manson is one of those people.
"They definitely don't have the amount of talent this year as they did last year," said Manson. "They will not win their 9th National Championship with this particular team."
Bold words from William Manson. I guess we'll find out.
---
If I could predict the starting line-up I would go with:
PG: Tyler Ulis (So.)
SG: Isaiah Briscoe (Fr.)
SF: Alex Poythress (Sr.)
PF: Skal Labissiere (Fr.)
C: Isaac Humphries (Fr.)
---
This year's Kentucky Wildcats team is looking to avenge the loss from last year, and shoot for the same goal – a ninth title to bring back home to the Bluegrass.
If you could predict the line-up, who would you put in your starting 5?
We want to hear your thoughts. Comment down below!
Who will win the 2016 NCAA Basketball National Championship?
Kentucky (90%, 52 Votes)
North Carolina (3%, 2 Votes)
UCLA (3%, 2 Votes)
Duke (2%, 1 Votes)
Other (2%, 1 Votes)
Maryland (0%, 0 Votes)
Kansas (0%, 0 Votes)
Total Voters: 58

Loading ...