Dunbar Football Celebrates Win, Looks to Future
The Dunbar Bulldogs defeat the Eastern Eagles and prepare for their game against Jeffersontown
---
---
Last Friday, the Paul Laurence Dunbar football team clenched their first win of the season with a 20-3 victory over the Eastern Eagles. At halftime, the Bulldogs were already winning 14-3, and the defense held the opposing team to only a first half field goal.
One key player for the team this game was junior Adrian Bard. Bard received the game ball after being named one of the players of the game, as he had several key blocks that allowed that Bulldog offense to score.
The other player awarded a game ball was sophomore Jefferson Harkless, who is already making a huge impact on the team despite his age.  Against the Eagles, Harkless rushed for 203 yards for a total of 3 touchdowns.
Another young player making a large impact on the Bulldogs is sophomore and first year player Tre Homer, who played quarterback for the entire game against Eastern.
"We're using more of a running offense, and he's our best running quarterback," said senior defensive back Derante Sanders.  Sanders had a good game himself, which included a tackle for loss and a forced fumble. 
"
Having this win definitely motivates us"
— Derante Sanders
Despite Eastern's superior record (before Friday's game it was 2-1,) the team felt confident in their ability to defeat the Eagles. Prior to kickoff, Coach Paul Rains told his players that he had a good feeling about the game, and he believed it was the day the Bulldogs would finally record their first victory of the season.  After he was correct, the coaches credited the win to players doing the job they were assigned.
The team is now looking ahead to next Friday's home game against Jeffersontown.
"Having this win definitely motivates us," said Sanders. "It makes us want to work harder and get more wins."
In terms of improvement, the team has been working hard all week in order to be prepared for their game against Jeffersontown.
"There are still a few little tweaks we need to work on, but we've been working those out in practice this week," said Sanders. "We'll be ready by Friday."
About the Contributors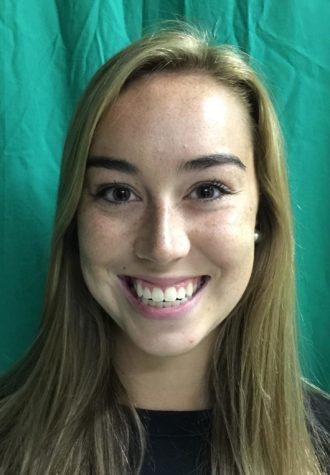 Maggie Davis, Editor-In-Chief
My name is Maggie. I'm Editor-In-Chief. I like smoothies and chocolate, but not chocolate smoothies.