Girls' Soccer Recap
2014 was a season of firsts for the Paul Laurence Dunbar girls' soccer team.
The girls captured their first regional championship title and secured a spot in their first state championship tournament for the first time in program history.
In the regional title game, Dunbar defeated Henry Clay 1-0 after a scoreless regulation period and two rounds of sudden death.
The game came down to penalty kicks.
These goals, coming from seniors Reilly Teal, Katie Craft, and Shelby Turcotte and sophomore Amy Holbrook, won the game for the Bulldogs.  The goalkeeper for Dunbar was senior Morgan Tallio.
"Once the season really set in, we had a few shaky moments, but it all came together at the beginning of the post season tournament.  Although it ended earlier than I wanted it to, I'm really proud of all we accomplished," said Tallio.
Their season came to an end on Oct. 27 with a 0-1 loss to Notre Dame in the sweet sixteen game of the state tournament.
Despite the loss, the team is happy with the progress made throughout the season and is excited for the program's potential after the seniors graduate.
Coach Tom Morgan took to social media following the game, tweeting "Hold your head high             @pldgirlssoccer because nothing can take away what you have achieved this season!  I am a very proud coach! #family."
Later, the official Dunbar Girls' Soccer twitter account acknowledged the successful season, posting, "The road may have ended for us tonight, but the journey has only begun for the future of PLD girls' soccer and our seniors."
With a team led by seniors, it isn't surprising that many of the players will be taking their talents to the collegiate level.
Alyssa Montgomery will be playing for Tennessee Technological University, Reilly Teal has committed to Indiana State University, and Katie Craft hopes to play for Eastern Kentucky University.
This level of respect did not come without hard work.
The girls fought their way to a 17- 7-0 record, the best record in program history.
"We dedicated our time to achieving goals through a lot more conditioning and set plays and in the end we met almost all of them," said senior Shelby Turcotte. "Coach Tom really pushed us to our potential to meet those goals," she said.
This season will be one to remember for all the girls on the team.
When asked about her final season as a Bulldog, Tallio said, "As a senior, I'm glad that I was there to see the entire program change for the better.  Now, we have a strong, respected program."
About the Contributors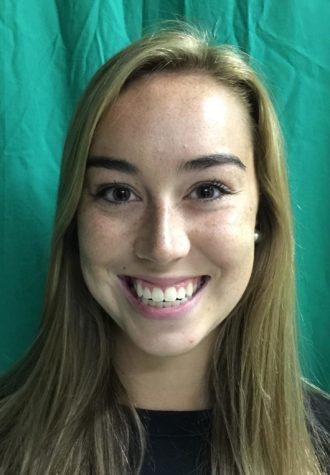 Maggie Davis, Editor-In-Chief
My name is Maggie. I'm Editor-In-Chief. I like smoothies and chocolate, but not chocolate smoothies.