All School Sports Canceled…Except Football
KHSAA recent sports suspensions and exceptions
After spring sports were canceled abruptly last school year, many student-athletes were aware of the precarious situation their seasons were in. However, others still hoped that with proper safety precautions, their extracurricular activities could continue. 
"As much as I hoped that [winter sports] wouldn't [get canceled], I figured that with cases rising there would be no way for KHSAA to continue to let us play without some sort of suspension," senior and girls' basketball team member Emily O'Nan said. "I thought there would be an exception for minimal contact sports like swim and dive, but I understand the hesitation to allow those sports to practice." 
With careful planning and strict regulations set in place for sports practices, fundraisers, and competitions, the FCPS sports programs were set up for a safe season. So some athletes were shocked when Kentucky High School Athletic Association announced they were suspending winter sports on Nov. 19. 
"I didn't expect fall sports to get canceled as they [the coaches] were being very careful about spreading the virus, and quarantining when necessary," junior and dive team member Caroline Devine said.
"Honestly, I didn't expect sports to be canceled given the good track record of FCPS and other clubs have had so far this school year," senior and swim team member Ben Crockett said. "I think athletes and coaches have taken the situation seriously and taken every precaution possible to prevent the spread of COVID while allowing sports to take place," said senior and swim team member Ben Crockett 
The KHSAA Board of Control decided unanimously to pause all current sports and extracurricular activities except for football. 
"I really can't in clear conscience think to tell you I think it's a good idea for our member schools to start playing organized games, official games this coming Monday," said Julian Tackett, KHSAA Commissioner, said at the board meeting on Wednesday. 
Student-athletes shared mixed feelings about the exception for football. 
"I wouldn't expect there to be any exceptions because the sports and extracurriculars are and should remain equal," said Devine. 
Some students like Devine believe all sports should follow the same rule, while others are glad football can complete their season. 
"In my opinion, while football is a high contact sport, they are at the end of their season, and winter sports have yet to start the heat of their season. So as frustrating as it is for my sport to be suspended, I'm glad football got the chance to finish their season," said O'Nan. 
"As an athlete, I believe they should have every opportunity to finish their season and not have it abruptly stopped. These athletes have worked hard and deserve a chance to end their season," O'Nan continued. 
Despite some students' disapproval, KHSAA did have reasoning behind their special exception for football teams. 
"We feel good about the continuation of the football playoffs," Tackett said. 
While football is outdoors, it is still a high contact sport, and there is no way to limit the spread of bacteria from team to team by players who do not have regular contact with one another. Commissioner Tackett has shared that all spectators will be required to wear face masks but has not elaborated on the precautions players on the field will take.  
About the Contributors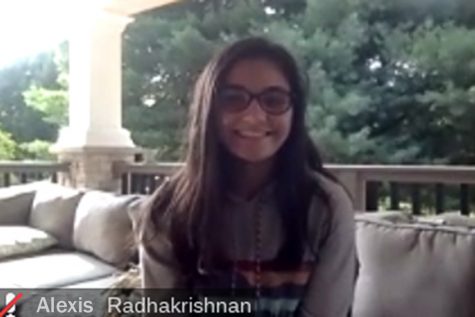 Alexis Radhakrishnan, Staff Reporter
My name is Alexis Radhakrishnan. I am a senior at Dunbar and this is my third year on the Lamplighter staff. I am excited to contribute to the program...